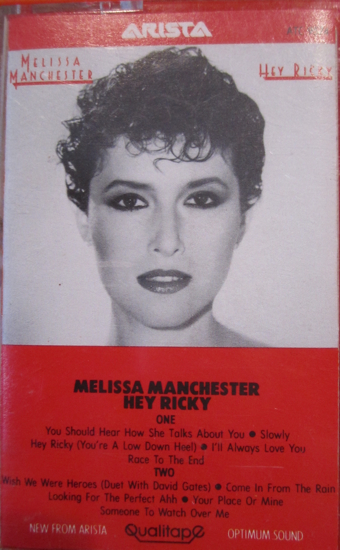 I found this cassette at my local "gift hut" here in the town of Orleans.  As some of you or may not know, each town dump has what they call a gift hut where there are things that are too good to throw in the actual trash.  Thank god!  I get the best stuff this way and it's also where I've been picking up cassettes to play in my Volkswagon Beetle since it came with a cassette player and NOT a cd player.  I'm glad cassettes are still lurking about.  This album "Hey Ricky" by Melissa Manchester contains the song "Your Place Or Mine" written by our queen of kitsch, Allee.  I grabbed this cassette along with George Michael's "Faith" and an old Eddie Murphy cassette with theeeeee most offensive song titles.  Okay, I'm digressing I know………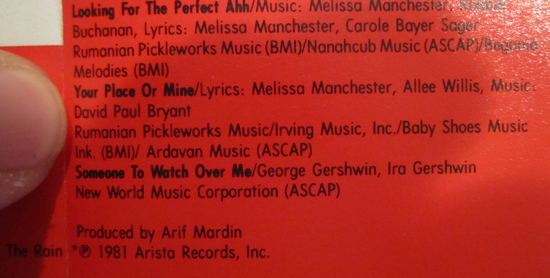 See, I told ya!  This album was released in 1981.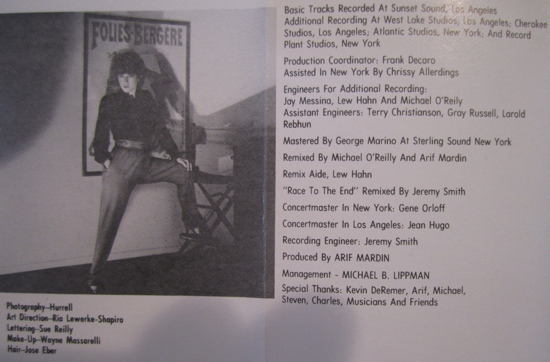 Hair by Jose' Eber.

Your Place Or Mine written by Allee Willis.