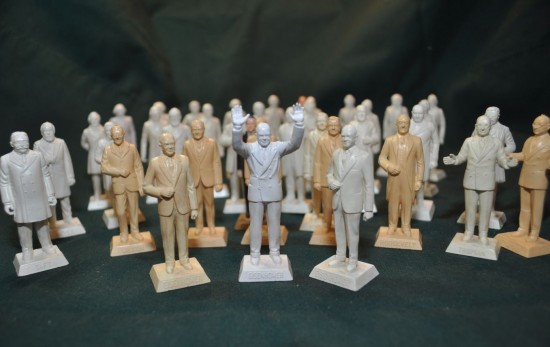 Meet the presidents.  These figures by Marx were sold in grocery stores and hobby shops.. and came in several versions, white, tan, and pre-painted.  They were sold as craft kits to paint yourself or just as collector thingies.  Every president, Washington thru Eisenhower.  They made two of Ike, since he was in office at the time.  I have them all, except for Lincoln… I haven't found him yet.  I have a few duplicates too.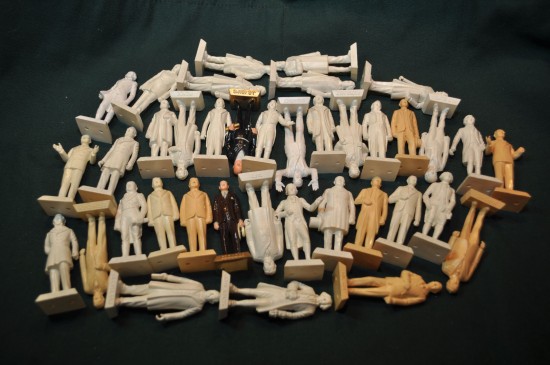 Funtimes with the presidents.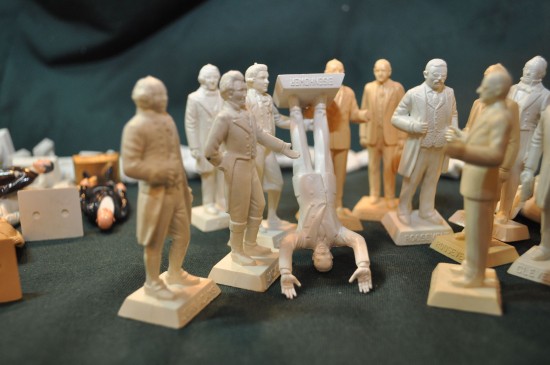 Party time!!!!!!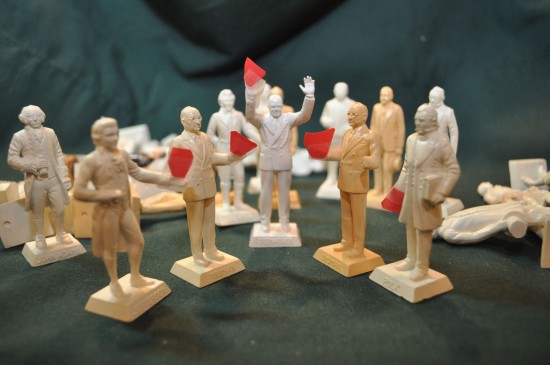 I gave them some red party cups, because everyone deserves a party on their special day.