.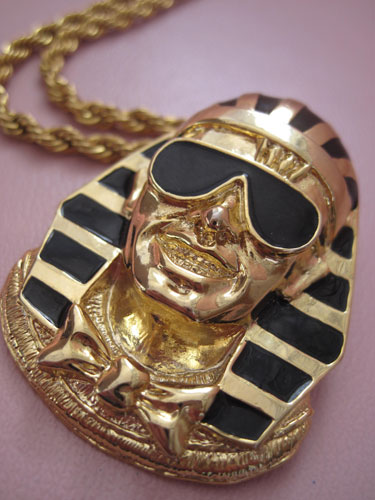 Sunday night I went to Storm Lee's birthday party. He's a great singer and killed it on The X Factor, the British version of Simon Cowell's follow-up to American Idol, soon to debut here in the states. Storm and I have only rendezvoused a few times, once at his birthday party and then when he came over after we met at a party a few months ago. We got along famously from the second he walked in my place. First of all, he had on excellent kitsch bling, a bulbous brass Mickey Mouse ring.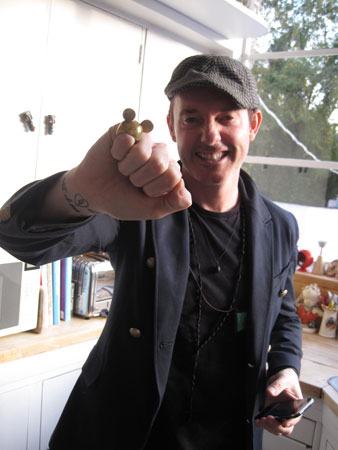 When I admired bulbous Mickey, he immediately gave me this: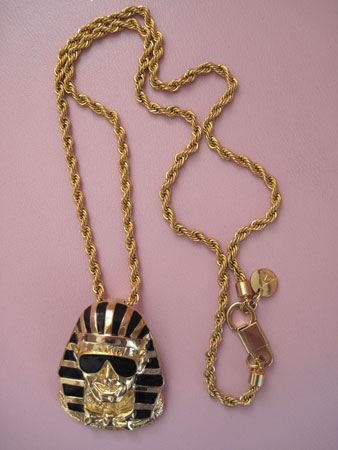 Anyone who walks into your house for the first time bearing gifts is pleasure enough. But when they hit it on the nose as severely as a sunglassed, gold grilled Michael-Jackson-as-the-Sphynx pendant you can only hope that their personality is as good as their taste in gifts as this could be the start of a wonderful friendship not to mention music collaboration. It's an even better sign when you're both wearing the same shoes, albeit different colors.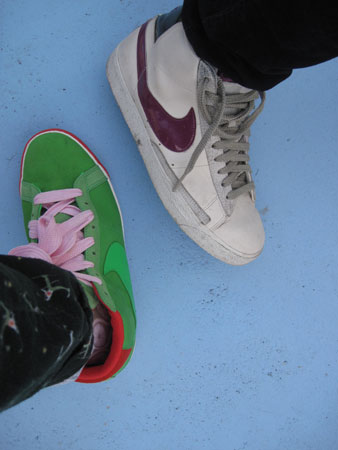 I believe in synchronicity. My life has always gone that way. I won't be aware of anything and then something so pertinent to the immediate events in your life shows up all of a sudden, perfectly timed. That's how it was with Storm and the Michael Jackson sphynx pendant.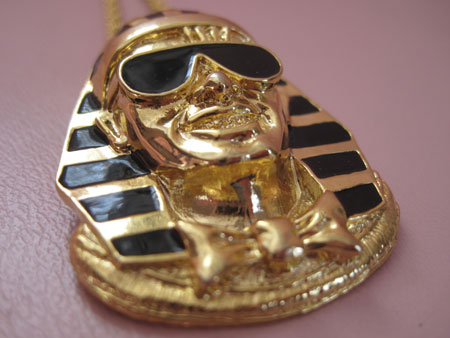 The sphinx has always held special significance to me as I got my big music break with Earth, Wind & Fire, a group whose graphics and sets prominently feature Egyptian icons. Within hours of Storm gaving me the pendant, I went to a party for a soon-to-be-released documentary about the Fender Rhodes, the preeminent electric keyboard. I was in the documentary singing my first EWF hit, "September", with Larry Dunn, the group's original keyboard player who played the Rhodes on "September" and all my other EWF songs. The segment was filmed at my house a few months earlier. I had only seen Larry once since the early 80s and he had absolutely no idea that it was my house he was coming to to film the documentary. So the fact that I was seeing him once again on the very night that the MJ sphinx was bestowed upon me felt highly synchronistic to me. Here I am that night wearing it with Larry: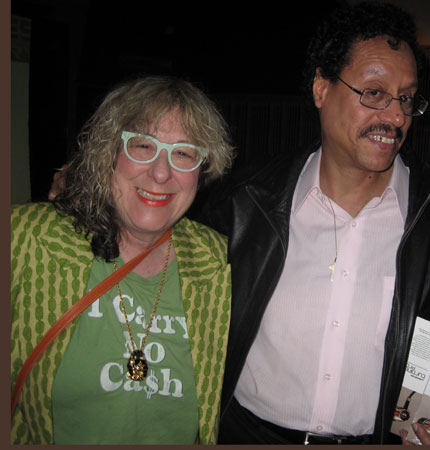 I remember not being happy with my choice of glasses. But Michael-as-sphnyx drew so much attention I didn't have to worry about people focusing on my face.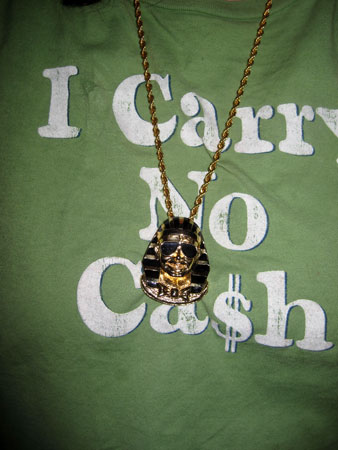 So Sunday night it was only natural that I wear MJ sphynx to the person who gave it to me's birthday party.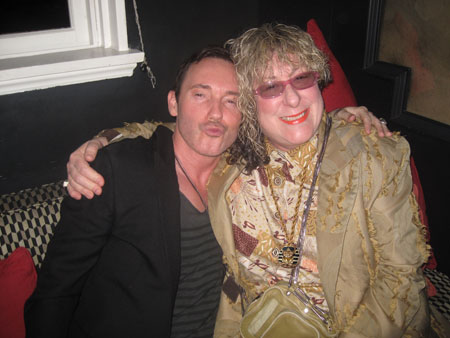 Also at the party celebrating Storm and admiring the sphinx were (L-R) International Chanteuse, Morganne, ASCAP's Brendan Okent, and songwriters Robin Lerner and Ken Hirsch…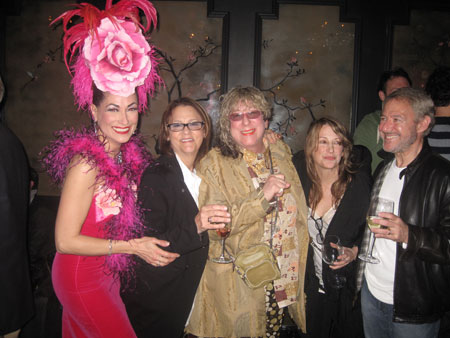 …and Jim Budman, not in the floral arrangement, who I came with and have known since I was a teenager in Detroit.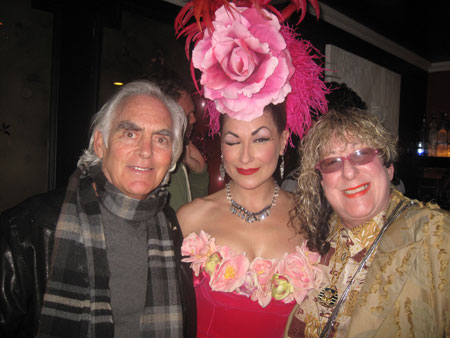 Did I mention that Michael Jackson-as-sphinx can also be worn as a pin?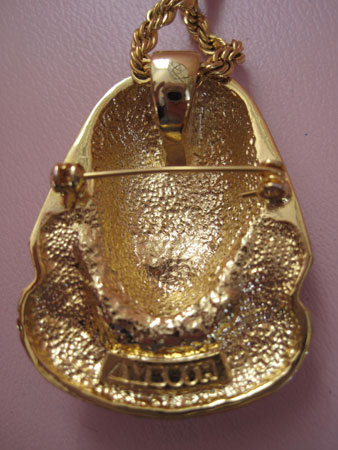 I always appreciate when something is multifunctional.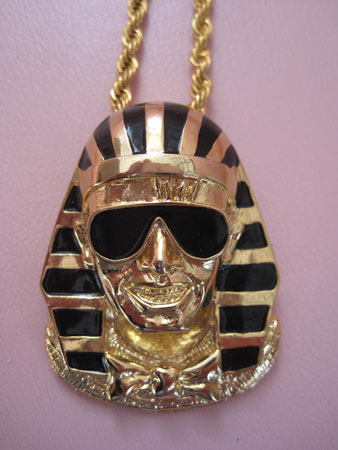 I am multifunctional. And now Storm is multifunctional as both friend and music co-conspirator!