One of my best friends introduced me to what has  to be the most absolutely fabulous product Mattel has ever released. He went down as the highest selling Ken doll in history due to his keen fashion sense no doubt.  Being a gay man I know a queen when I see one, and I have no doubt about Earring Magic Ken. After doing some research on the doll(or rather I wikipedia-ed and Googled a bit) poor Ken was recalled despite his record selling numbers. He did however open the doors for other gay themed dolls such as the Gay Billy Doll. My friend was kind enough to let me takes some pics of Earring Magic Ken. And boy he is magical alright.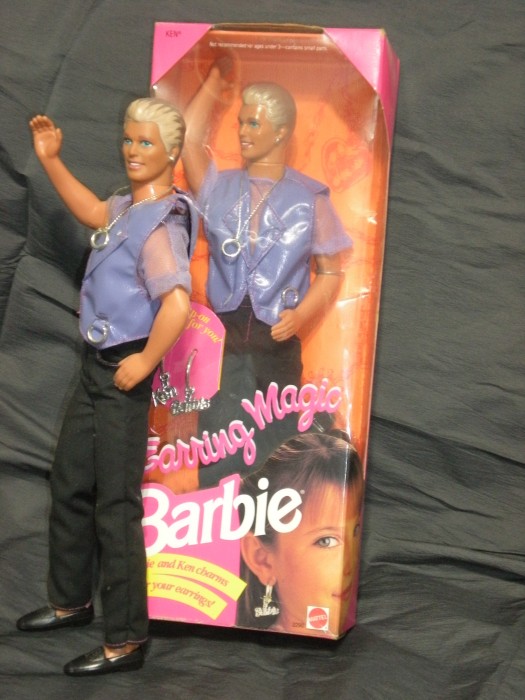 Note the bitchin' highlights in his hair! He is wearing a very shiny lilac vest with a matching  sheer shirt and medallion. He also has an earing and comes with one for you to wear also!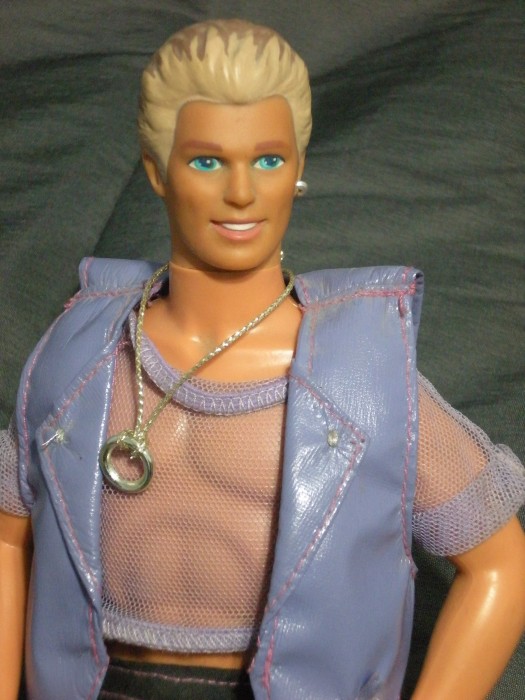 His pants really get me every time they have pink stitching, and note the black shoes with no socks!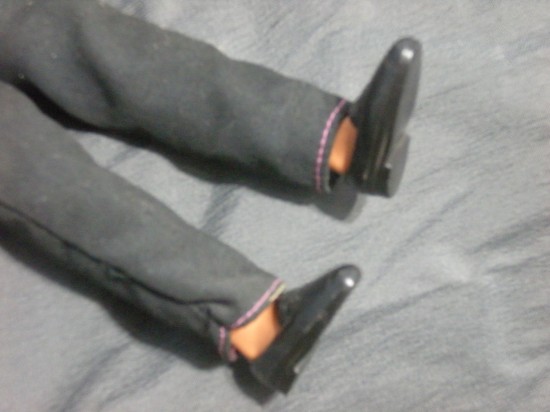 The back of his box where you can see his "Girlfriends".