I have over 1000 vintage patterns, which I buy and sell and trade with my friends like baseball cards.   I've got some … interesting fashion choices in my collection, here are just some I've recently photographed in no particular order.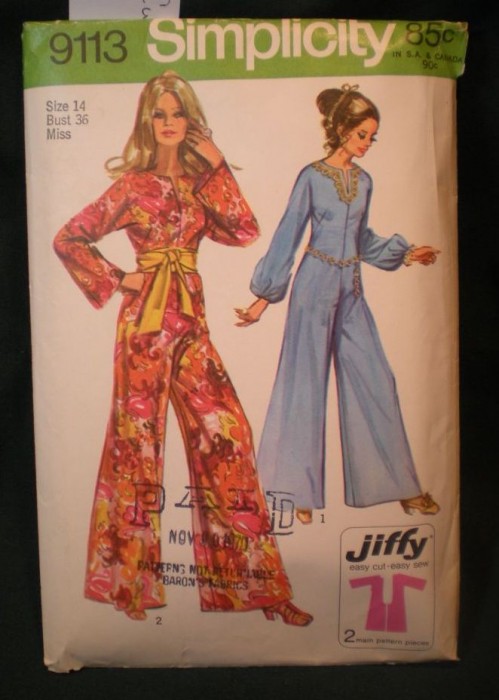 Ahh.. the hostess pajama jumpsuit… just the thing for sweating the night away in modern style at your next cocktail party.  I will note that it's super easy to sew but I wouldn't want to have to use the bathroom while wearing it.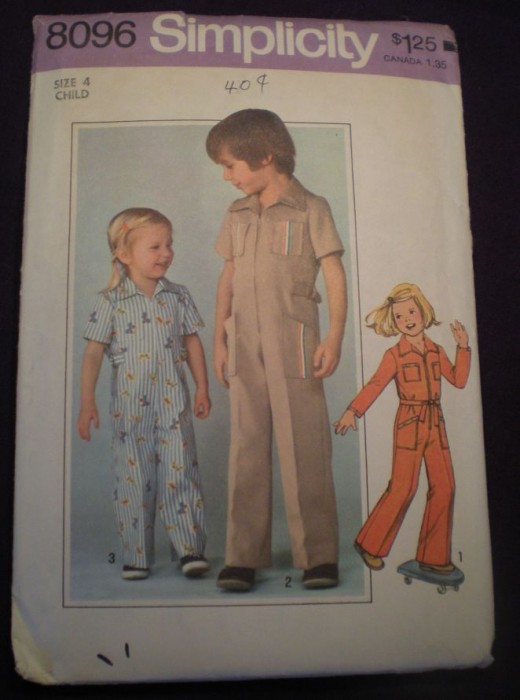 While we're on the subject of jumpsuits.. why not dress your kid like a gas station attendant?  Again, it looks cute, but anything that makes it more difficult for your small child to go to the potty is probably a bad idea.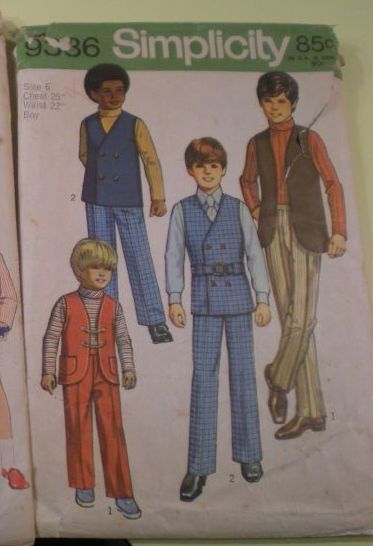 And if we're talking about kids' clothes, how about these little ladykillers?   Bet they were the suavest kids in 4th Grade.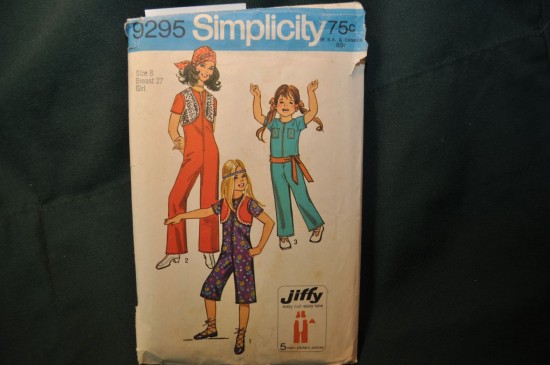 This one is just strange to me.. combination jumpsuit and vest.. with the weird crop-pants.. are we going for the hippie look or what?
That's all for now, I have plenty more, haha.