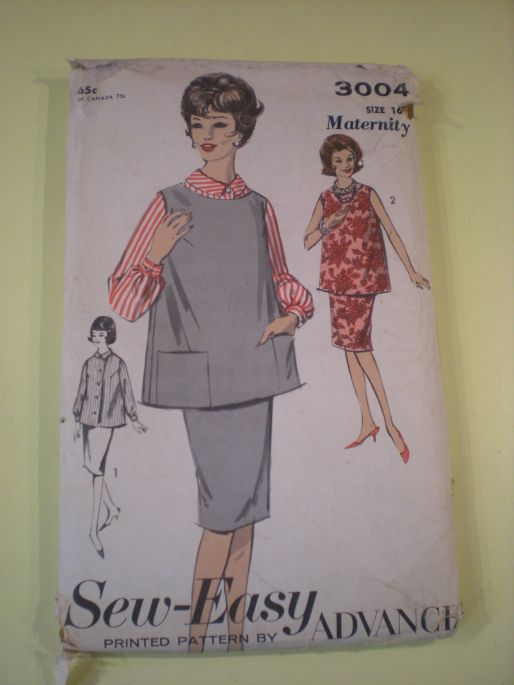 Let's start with some vintage maternity wear.  That's right, maternity!  Lots of these old patterns have special stretch tummy panels, the idea being to make yourself look as un-pregnant as possible.  It was a losing battle.  Who wants to wear a pencil skirt while pregnant?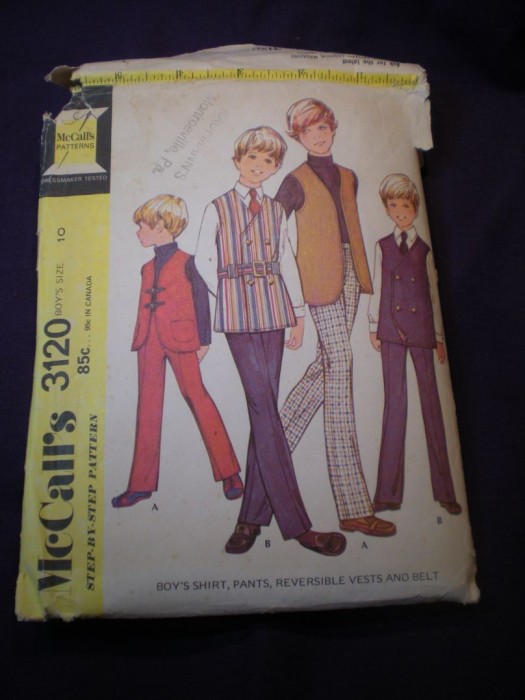 Heh heh.. nothing like a double-breasted vest.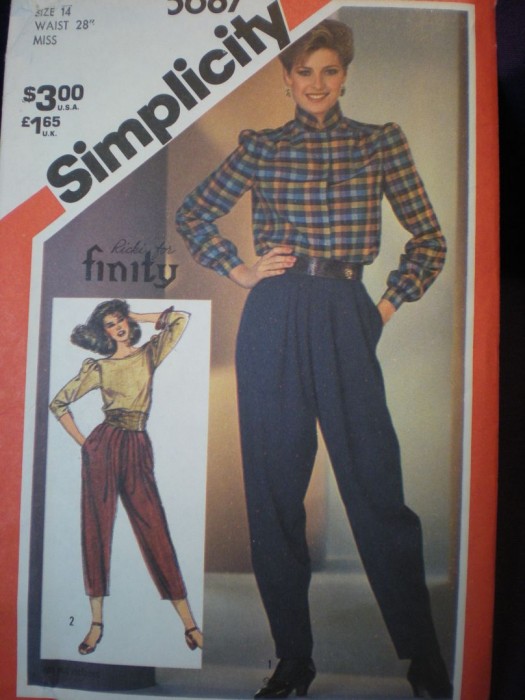 Oh geez, the 80s.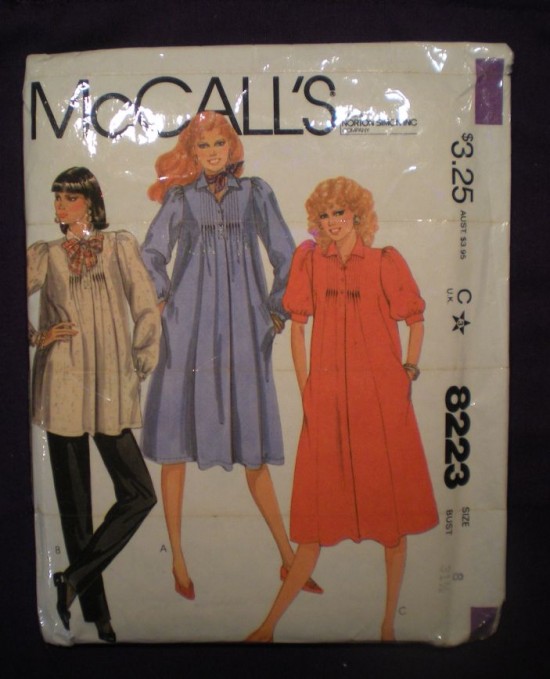 Here's some 80s maternity-wear.. still trying to cover the pregnancy, I guess, but in this case, looking as big as a house while doing so… I don't think it's any better than the maternity pencil-skirt.