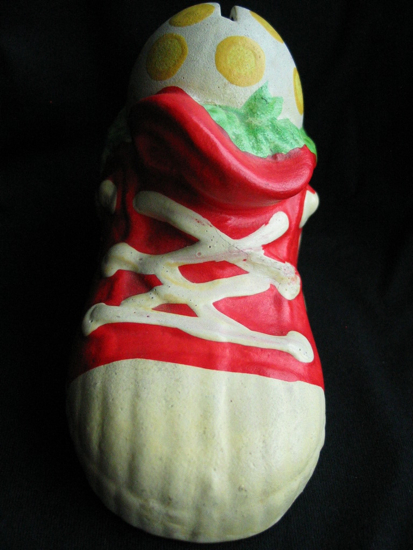 Another of those papier mache banks I purchased on eBay many years ago. Toe to heel, it is about 6″ long. For some reason, as soon as I pulled this one back out after being boxed up for years, I thought "Allee!" :) I don't get the egg and foliage though.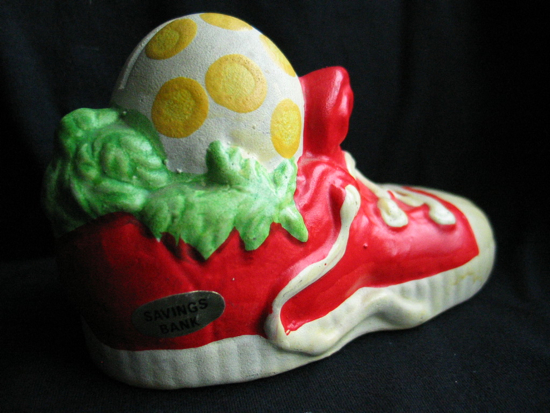 The sticker on the heel says Savings Bank. The butterfly sticker on the bottom says Enesco / Made in Taiwan / Republic of China.
I have two other banks with Enesco stickers and all three are different. I imagine this might help date them, but I haven't been able to find much info in that respect.