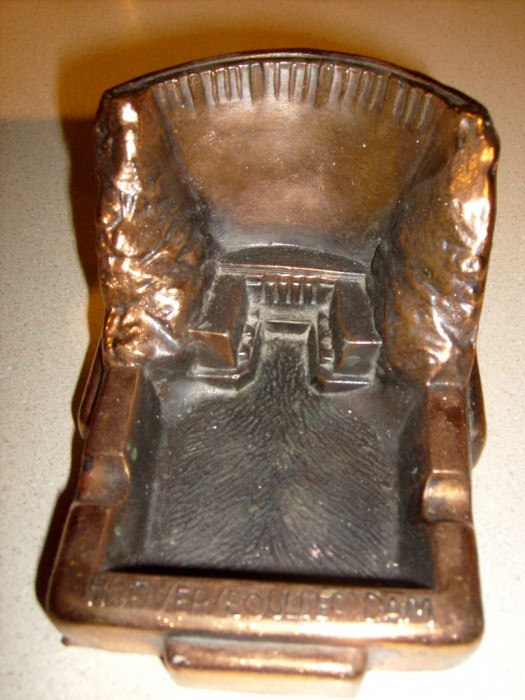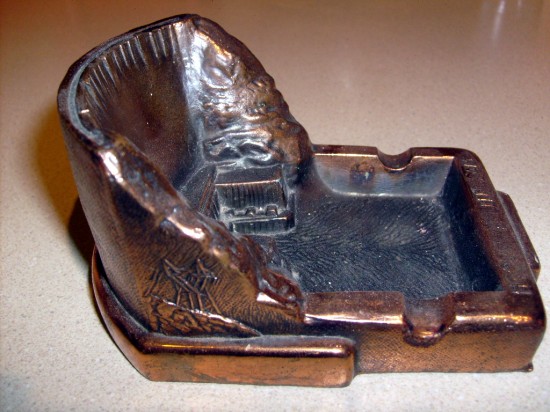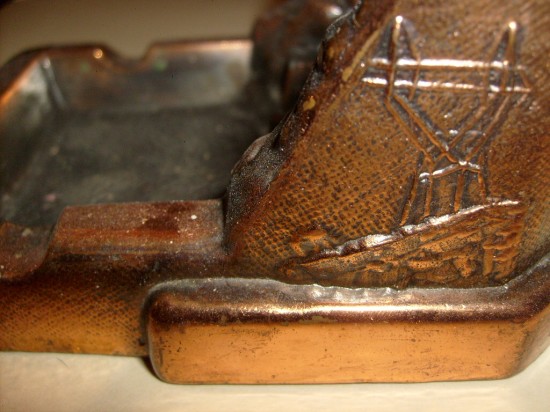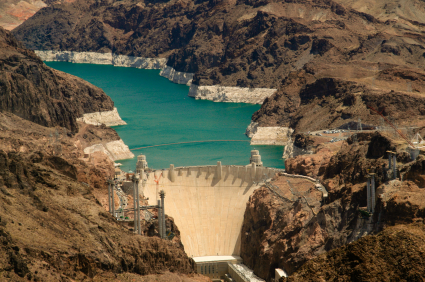 Hoover Dam (also known as Boulder Dam) was constructed between 1931 and 1936, and was dedicated on September 30, 1935, by President Franklin Roosevelt. It sits in the Black Canyon portion of the Colorado River on the border between Arizona and Nevada.
When I was 16, my best friend got his driver's license and we drove on an adventure from California to Boulder City, Nevada to visit his Aunt and Uncle. His Aunt and Uncle lived in one of the little cottage-type houses that were originally built to house the workers who constructed the dam (cool little houses with desert rock gardens). This was the first time I saw the dam and it was so massive and magnificent that it took my breath away, and I've been fascinated with it ever since.
This Hoover Dam ashtray (circa late 1940's / early 50's) is made of cast metal with a copper finish and the front edge is embossed with both of the dam's names (Hoover and Boulder). The flowing river below the dam (complete with embossed rippling design) serves as the ashtray and the side walls are decorated with embossed power lines representing the electrical power produced by the dam.