After watching a few of those awesome videos I made  promise to myself that I will  have my own Pigmy Will…. So I popped on my favorite movie to do crafts to(Shock Treatment) and got to work. Making the teeth was probably my favorite part. This was the end result of about an hours work.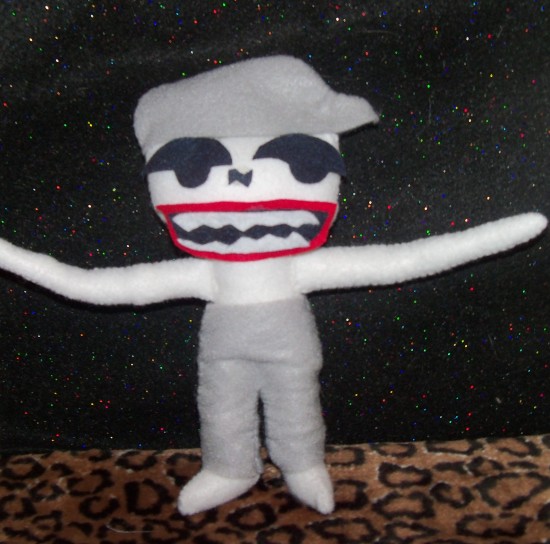 I thought everyone else might wanna give makng him a try so I drew out a fool proof pattern to making Pigmy Will for the printer!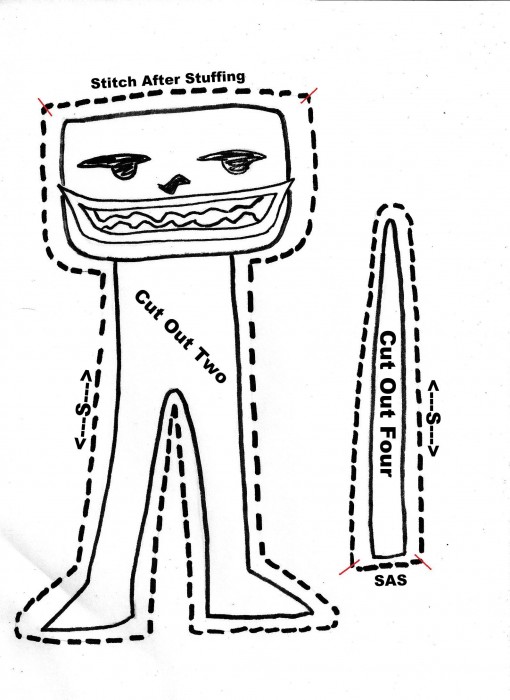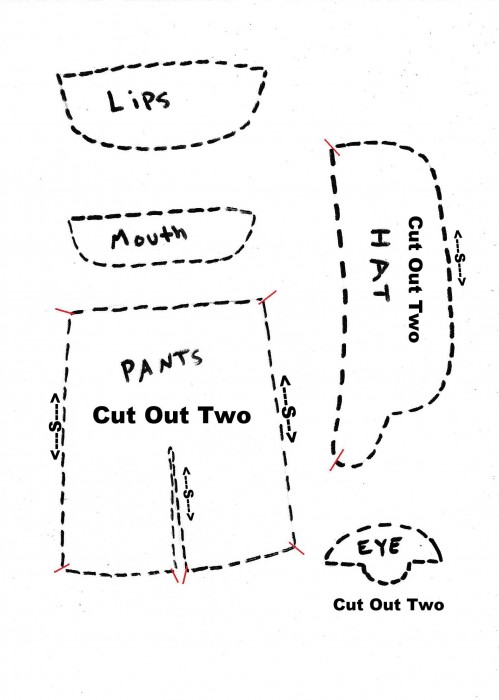 All you need can be found in the craft isle at your local Walmart. The materials I used are felt squares which cost about 29 cents each, a pack of polyester stuffing, a glue gun, pins and that good ol' needle and thread.
Basically all you do is cut out these shapes pin them over over the felt, cut em out, and sew. Make sure to leave holes to stuff em. Once its all sewn and stuffed, you sew on the arms, glue on the face. The only part I didn't include were the teeth and nose which can be made from scraps.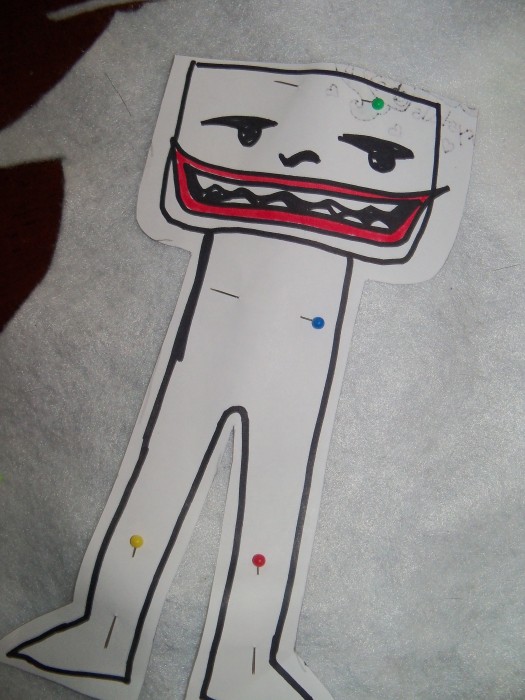 Check it out, Pigmy's nekid!!! XD