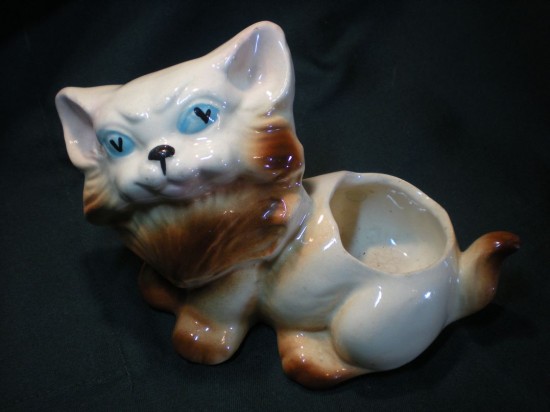 The weather has been unusually fair here lately for February, and some of the flea markets are getting back up and moving.  I found this cat this past weekend, along with another cat planter (coming right up!)
It isn't something I'd usually pick up, as it's kind of large, but it was so cheap I had to bring it home to join my others.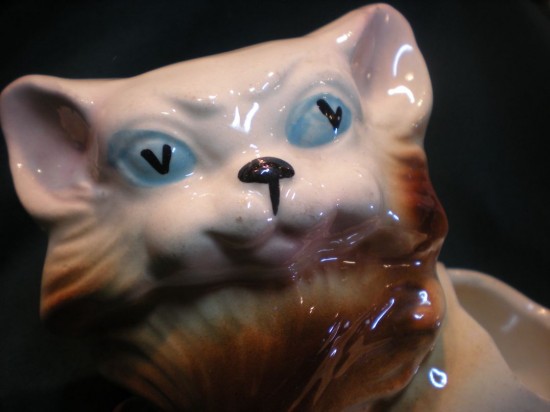 His eyes are kinda crazy.