One of the many things I love about the AWMOK is that it seems to draw people who are not only insanely creative and talented, but also very kind…If ya ask me, it's the online Shangri-La (I think even Mary Wells might agree). There's nothing but good vibes here: people submit things to share, make each other smile, laugh, plotz and have a welcome and supportive place to share their art.The AWMOK makes me want to get up in the morning even on the days when my body tries to dictate otherwise.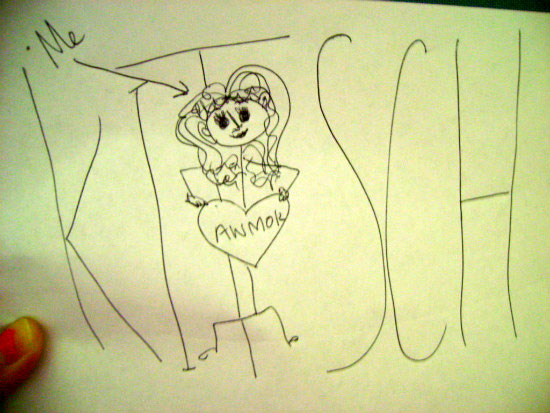 So this past November, when I sent Denny (painter and kitsch collector extraordinaire) a few dust collectors for his (albeit very belated) birthday, we started a lovely email love-chi thing which includes far too much talk about our pets and sometimes even the humans in our lives. How blessed am I to know so many people who have the ability to make my heart grow exponentially and indubitably with so little effort?!  But then, that's the power of the AWMOK! Anyway, this week, after much suspense, a gift that Denny got me arrived. Seriously, I almost passed out!!!! I won't write here what I wrote to him because I'm pretty sure it was not much more than loosely strung together profanities…I was in shock….So, here it is, my new hat, which I love and can not wait to wear out. I won't even begin to attempt to quantify the amount of vintage 60s clothing I have to compliment this perfect chapeau. I owe Denny big time, that's for sure!!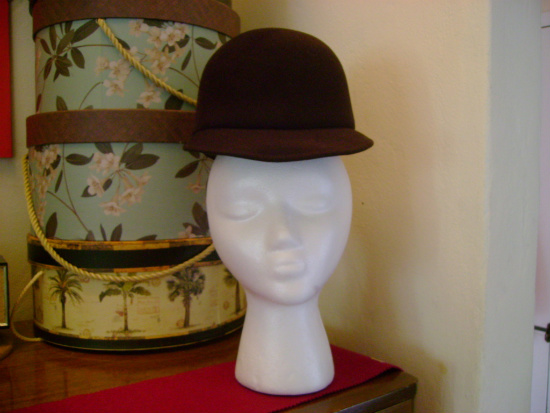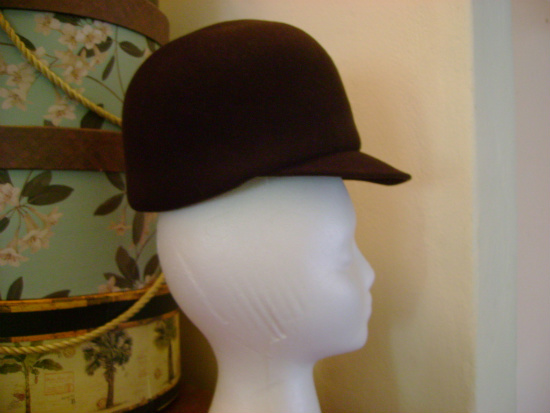 This hat is completely felt. This style was very popular in the 60s and it's one I would consider mod, but funnily enough, I guess it also fit in the the Preppies too…I can definitely see a well-to-do housewife playing golf in this. I used to own a similar styled hat by Oleg Cassini. It was fabulous, maybe even a little taller than this one, white with felt black stripes all the way around it. I sold it years ago because I needed the cash. I am so over the moon to have a hat like this in my collection again, I can't even tell you! Don't you LOVE the green ribbon?!!!! I know I do!!!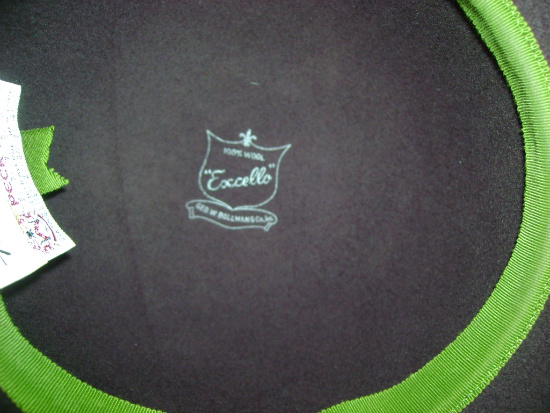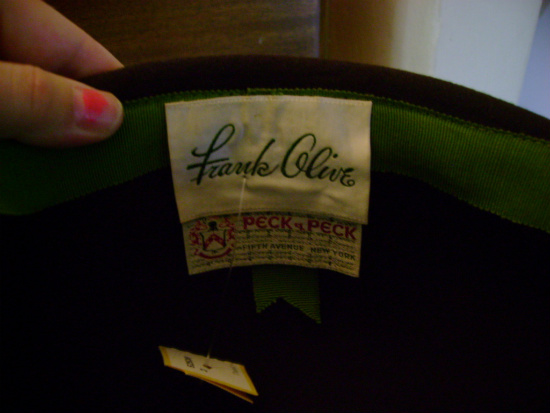 So, I looked up Peck and Peck and they were really quite the clothiers!!!! I actually have a piece of history here too…It's not just a hat, it's documentation, which I LOVE more than anything!! It seems that Peck&Peck largely catered to the preppy folks and were big on A-Line dresses, a preference of mine since the early development of my rather, uh, obtuse (only very slightly less than 180, but certainly NOT 90) hips…So, thank you, Peck and Peck!
Here's the link to wikipedia http://en.wikipedia.org/wiki/Peck_%26_Peck
It looks like Lacoste gave a much needed nod to this style in their 2009 collection…You go, Lacoste!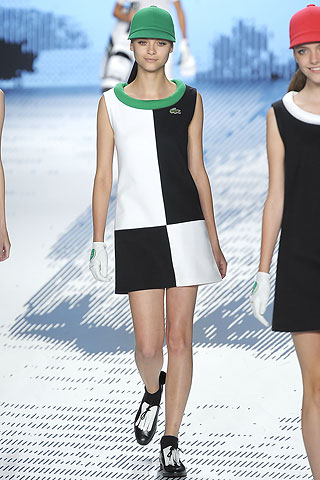 Of course, what could be better than Audrey Hepburn in How to Steal a MIllion (one of my very favorite films, of all time) sporting her Givenchy HI-Hat?!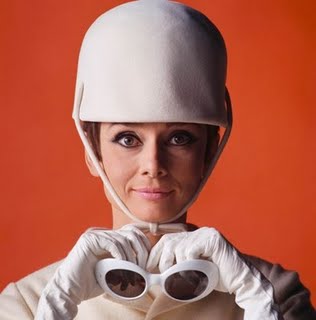 While I'm no Audrey Hepburn (how was even Audrey as beautiful and fabulous as Audrey?!), when it comes time to change out of my usual elaborate ball gowns (or well, pajamas) and just go casual, I will definitely be wearing this hat, all the time, everywhere, and with ferocious pride. I usually don't like pics of myself, but I'm also one to just get over things, so here I am, in my perfect new hat, in pajamas, in my bathroom, late at night, fairly tipsy after 2 celebratory glasses of wine, showing off the fabulous profile of this amazing hat :D Thanks, Denny, seriously, THANK YOU!!!!!!!!!!!!!!!!!!!!!!!!!!!!!!!!! It's ON now!!!!!! I have to find something for you just as fabulous!!!!!!!!!!!!!!!!! Let this friendly competition continue!!!!!!!!!!!!!!