Ken Doll turned 50 this March 13th, 2011.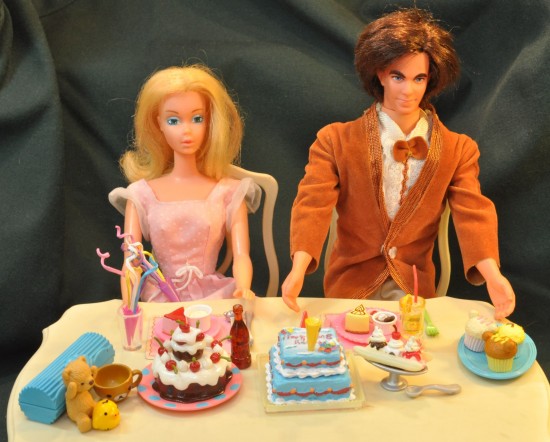 Here 70s Ken and Barbie enjoy some treats… in celebration of the big 5-0.  Barbie is older than Ken by a few years.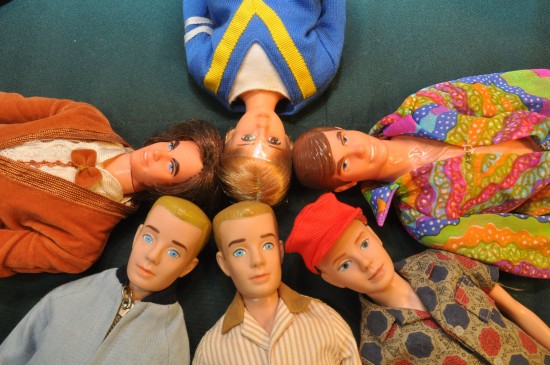 Ken through the years!  The original flocked-hair Ken is in the red hat.  Bend-leg Ken blondes next to him.  In the groovy shirt is "Live-Action Ken" who rocked it in a flower-child band…. in the bad suit we have "MOD Hair Ken", and at the top there is a Ken doll from Japan in the 1980s.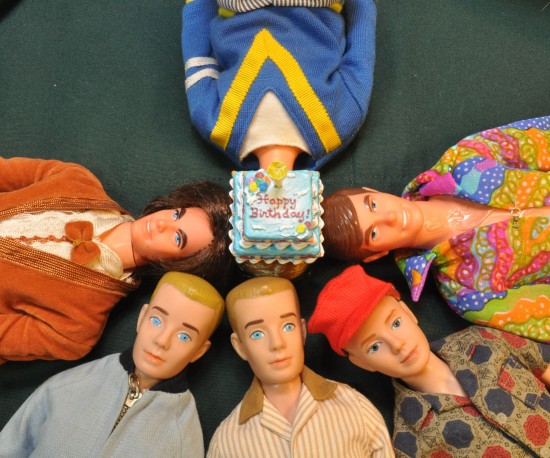 Happy Birthday Ken!