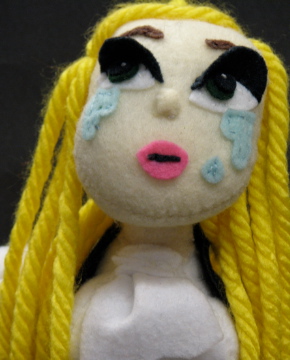 Above: Shangri-La…. Cryin' as usual.
A few years ago I had done a piece for an art show that my art teacher convinced me to submit to Scholastics. I was shocked to find out I was a gold key winner and happily attended such event to see my piece in the art museum and recive a gold key broach that I later lost that very same day. I was shocked to see I was the only person who used elements of kitsch in my project, I guess its not encouraged in their art classes. My project was a combination of the two things I adore more than anything is this world. Sewing campy dolls and girl groups from the 1960's. I'm kinda obsessed with these women and the magical gems I happen to stumbling upon like the sugary sweet Ginny Arnel's I Wish I Knew What Dress To Wear or the howlin' Gayle Harris' They Never Taught That To Us In School. To the melodramatic Shangri-Las He Cried and The Whyte Boots Nightmare. The idea for my project was to create the perfect girl group using the lead singers from all my favorite groups. Here is the finished set of felt dolls.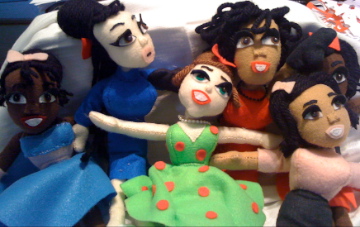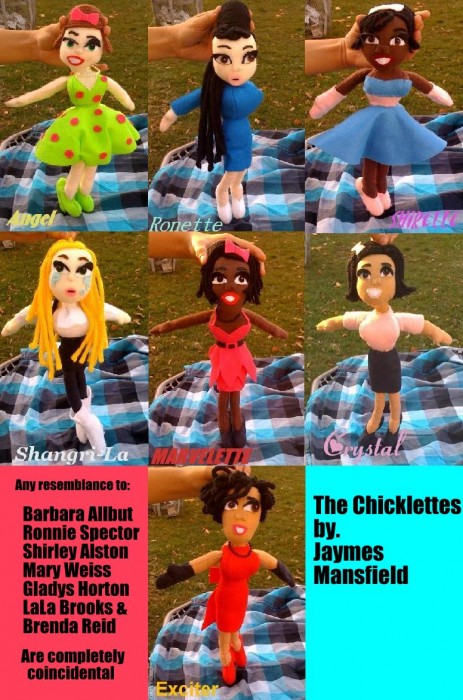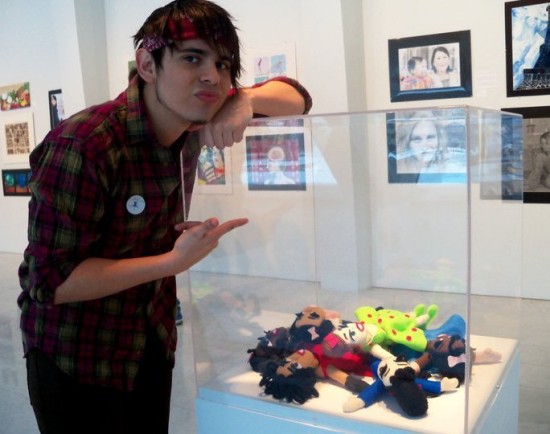 Me at the Milwaukee Public Art Museum. My dolls were there for a month! So cool!
The groups I choose were The Ronettes(My fav), The Angels, The Shirelles, The Exciters, The Crystals, The Marvelettes(I picked over the Supremes cause they are much tougher in my opinion.), and the Shangri-Las. This was my tribute to those fabulous gals who made the girl group sound that much more enjoyable, and made my childhood rock just a little bit harder.  I hope to do another installment down the road, perhaps the solo ladies like Linda Scott, Diane Renay, Little Eva, Lesley Gore and others called the Soloettes.