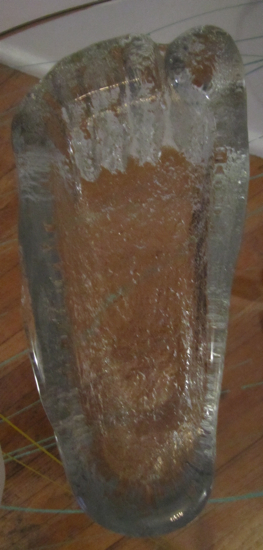 Gigantic glass foot. I think this more like some sort of serving dish or what I think should probably be used to hold my sweet n' sour candies that I eat when at "Willis Wonderland". Then again, it would take away from how fabulous this piece of kitsch is. This sits on the table that Allee made which is featured in one of these posts.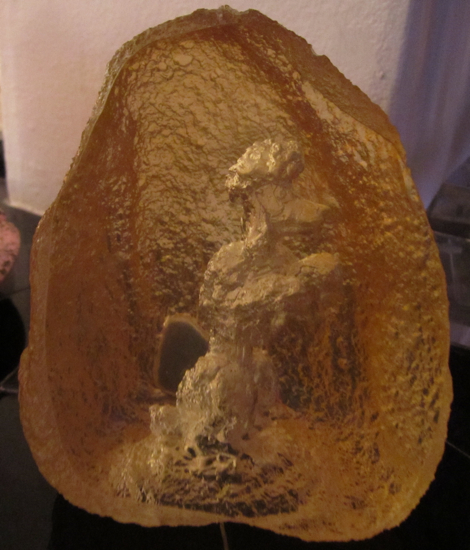 This big hunk of lucite is soooo fabulous! If I am remembering correctly, this was done using a laser. Every household needs laser poodle art!

Metal sculpture in the living room of "Willis Wonderland".
This lighter is super-duper! Another piece of kitsch that I tend to stare at…..

This fabulous microphone lighter sits on top of the mosaic bar here at "Willis Wonderland".