I'm not going to submit anything I've cooked, (or maybe I have, and forgot, to lazy to look,) but I do want to give a shout out to the gas Wedgewood oven and cooktop, rumors around here are they'll be dissappearing from our kitchen at some point, and I want to document their great design and function before that.  I loved it as a kid when appliances used lighting like this to brighten a room.  My Dad sold ovens in our Gamble's Store when I was a kid, and on Saturday nights, when we would be open, I'd turn the lights on, if they had them, to show them off.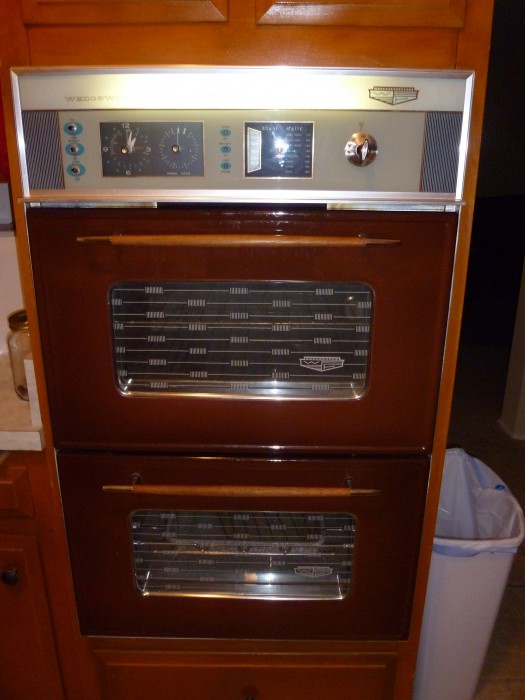 Here's a close up of this oven's control panel.  Can you think of a bettername for an oven?  The buttons on the left reveal three choices:  one can light up the top, as in the first picture, or turn the "rotary" on, or click on the light inside the oven.  When pushed, the rotary button turns an electric powered  wheel inside the wall of the oven, that when fitted with a skewer, actually rotates your meat.  I can't seem to find the attachment, but sure wish I could.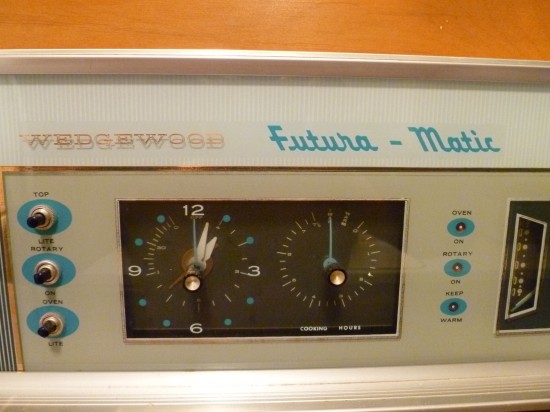 And while I'm at it, I just have to salute the cooktop from yesteryear too.  This design, and the materials that went into building it, say nothing but integrity.  It's starting to show some wear, but it was installed in 1964, and cooked on every day for most of those years.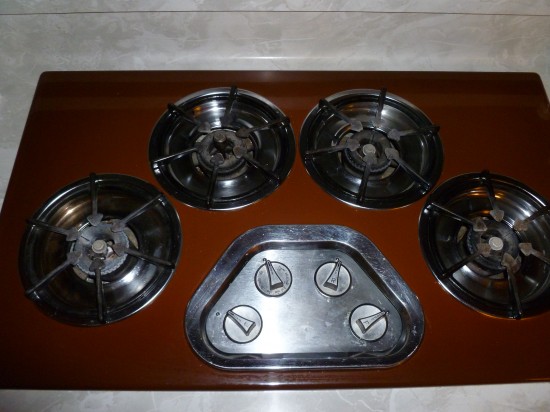 Each burner has it's own tiny pilot, a sort of eternal flame, a constant reminder that for 45 years, it's kept the home fires burning.