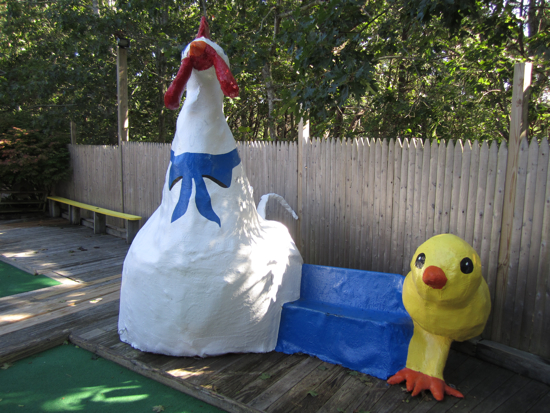 Just when I thought it couldn't get anymore insane, it does. This is another mini-golf complex here on Cape Cod called THE RED BARN. I finally investigated this place and discovered their mini-golf course is set up in the back of the building. I found the most amazing creations…This rooster and chickie bench just kills me! ARe the chicks feet really fused together?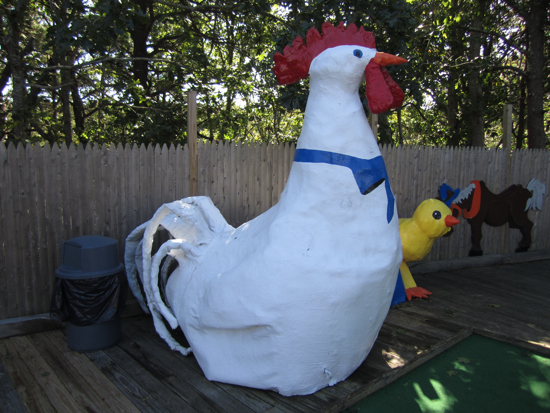 These things are huge!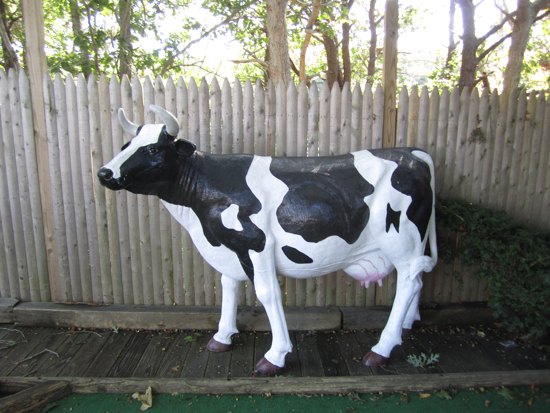 Moo.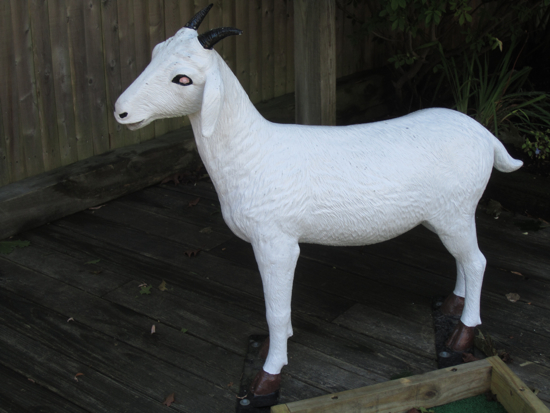 Are the eyes on this goat super creepy or is it me?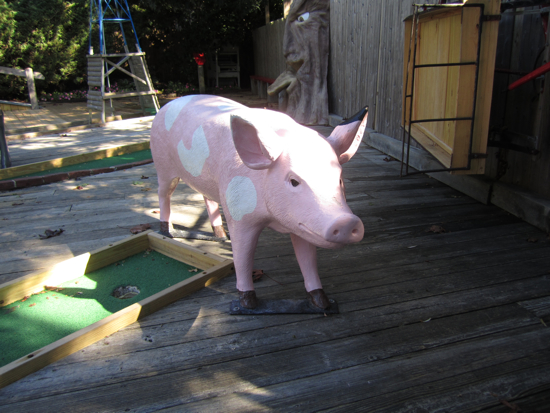 I think this pig is wearing shoes.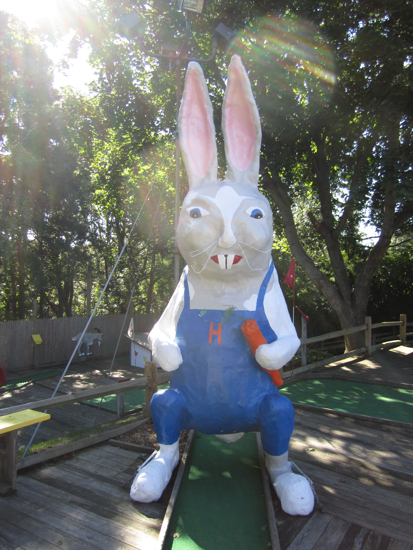 This rabbit is the best sculpture on the course, a close second to the rooster bench above……