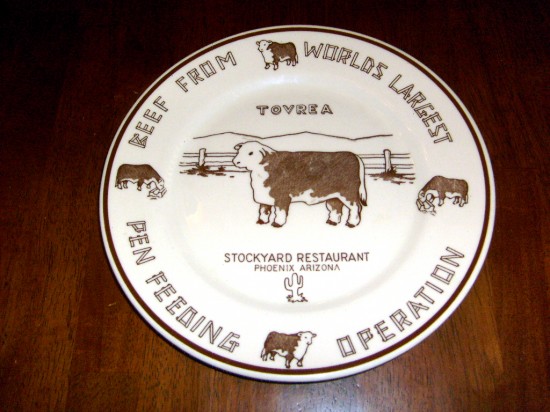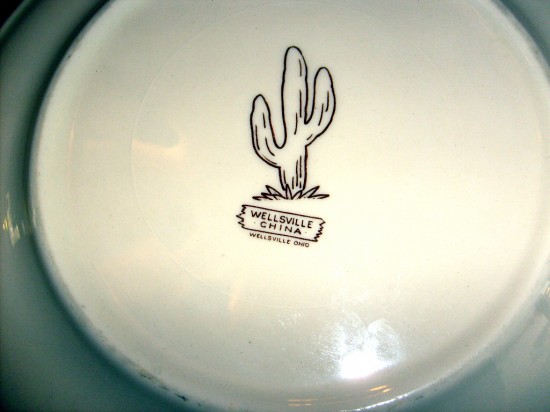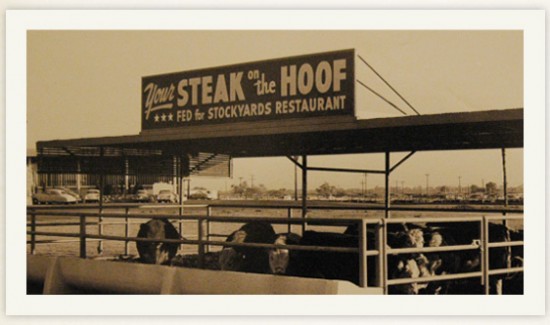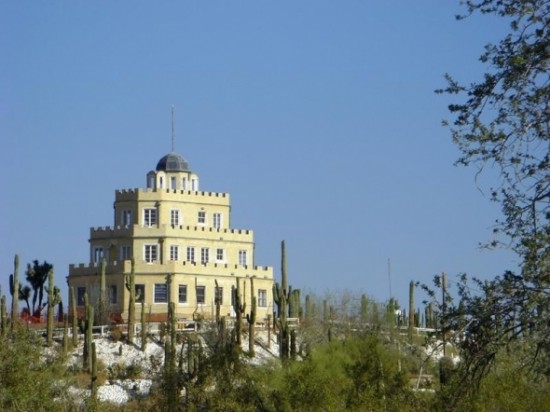 Out of all of my Western restaurant china collection, this dinner plate from the Stockyards Restaurant in Phoenix, Arizona is by far the most rare. In 1919, Edward A. Tovrea opened his Phoenix packing house with nearly 40,000 head of cattle secured by 200 acres of cattle pens, making it the world's largest feedlot, and In 1947 the Stockyards Restaurant officially opened and quickly became a favorite gathering place for cattlemen, bankers and politicians. Although cattle fortunes faded in the late 1950's and pens slowly gave way to urban growth, the popularity of Arizona's Original Steakhouse remained intact. The steakhouse burned down in a fire in 1953, but was rebuilt and reopened in 1954, and in 2004, and after years of remolding and changes, it was painstakingly restored back to it's original look and to this day it remains a popular restaurant. This dinner plate dates back to the 1950's  when the restaurant served meals on heavy duty china featuring cattle designs, china produced by Wellsville China Company of Ohio. Today these china pieces are very, very rare and difficult to find.
Also of interest is the original Tovrea family home in Phoenix, a somewhat bizarre wedding cake looking structure sitting atop a hill surrounded by cactus gardens and often referred to as the Tovrea Castle. It was originally built by an Italian immigrant around 70 years ago for use as a grand hotel, but after the stock market crash in 1929, the land was sold to Edward Tovrea and his wife. The three-tiered castle was built without any plans and many recycled materials were incorporated into the interior. Outside, a 10-acre desert garden was filled with more than 300 varieties of cacti, walkways and two fish ponds. The Tovreas added a large reflecting pool, bird aviary, rose garden, a concrete patio for entertaining and finished it off with peacocks. They lived there until 1969. Then the castle sat abandoned and in disrepair for many, many years as a mysterious curiosity until i

n 1993 when the City of Phoenix bought it along with 40 acres with plans to restore the castle for use as a visitors center. In 1996 the castle was put on the National Register of Historic Places.