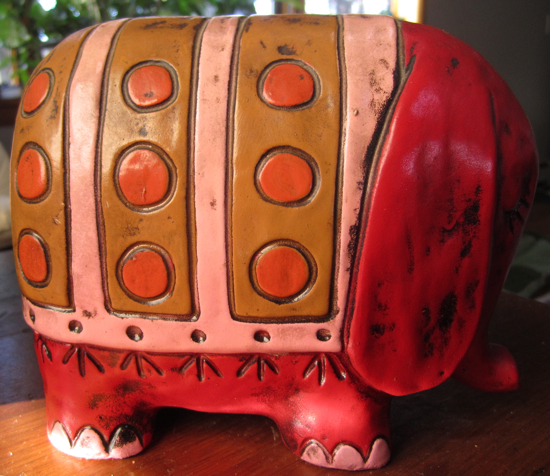 I purchased this bank for $4.50 at a thrift shop I just discovered in Hyannis, MA.  I was in a hurry and couldn't really inspect the shop like I wantd to but this bank caught my eye as I was getting ready to leave.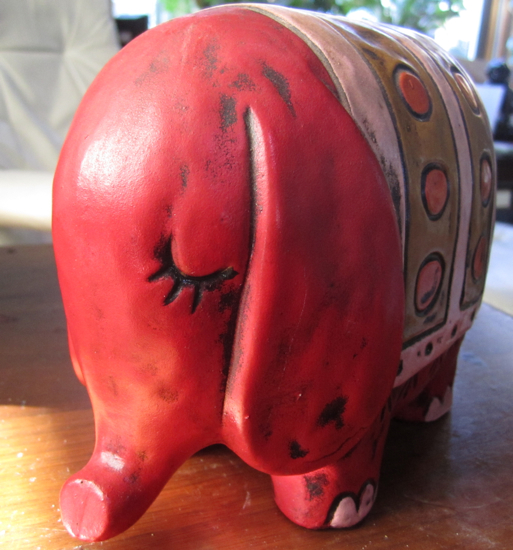 I love the eyelashes.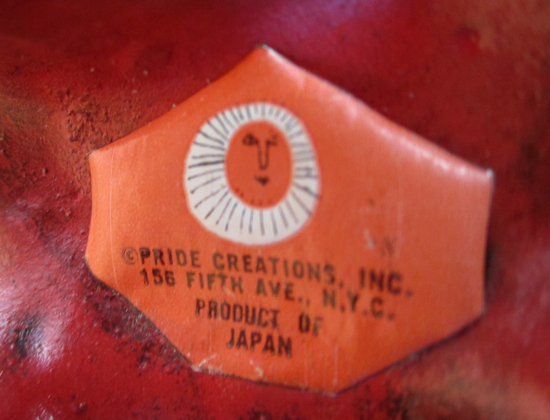 I like the sun logo on the original "made in japan" sticker.  I wish it had a date.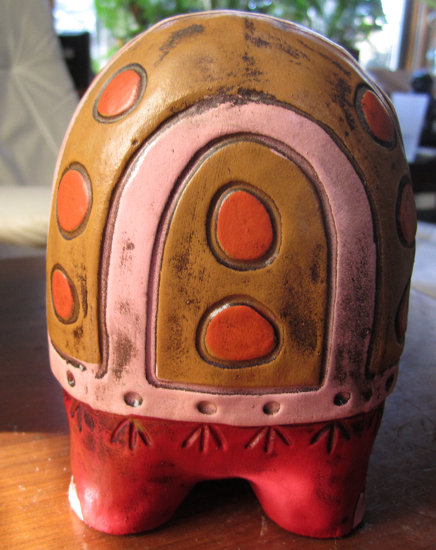 The elephant's backside!