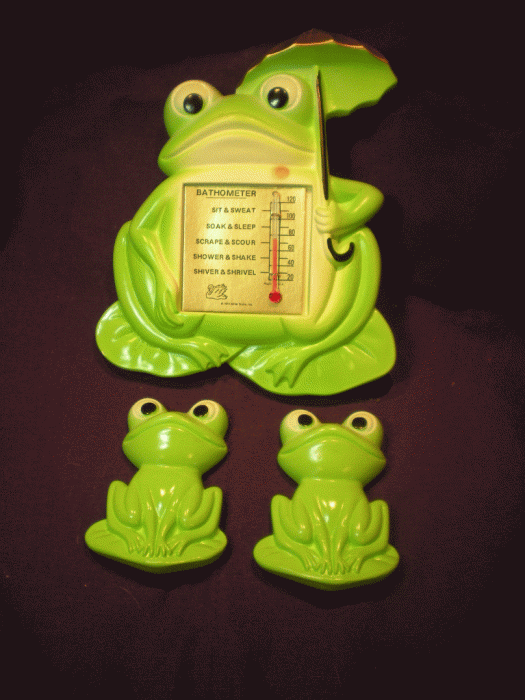 I found this Chalkware Frog Bath-O-Meter at a rummage sale.  The baby frogs were 10 cents each, and way on the other side of the room, I found the momma frog for 25 cents.  Bargain price!  They're dated 1972.  My grandma had a Swan set of these (which I posted earlier.)  I was so happy to find the frogs!
Though I think maybe that is a cigarette burn on the big frog's neck?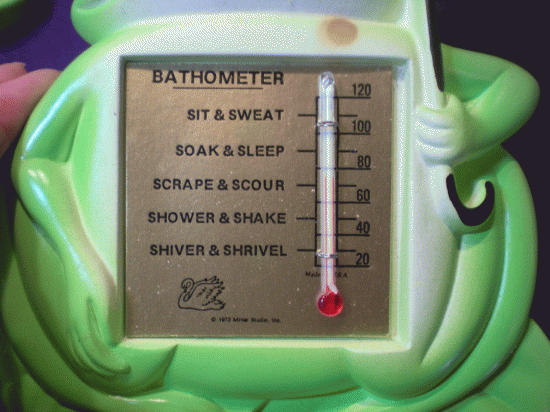 Haha, Im sure this is the 1972 equivalent of hilarious.