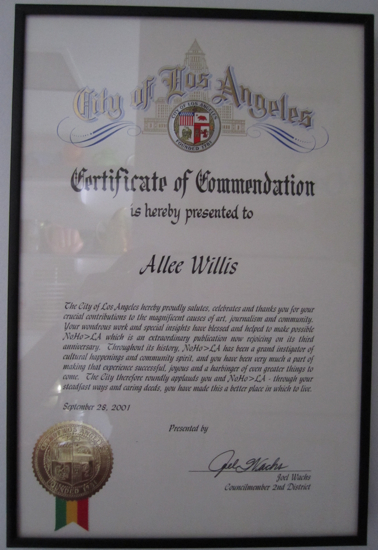 From the City of Los Angeles presented to Allee Willis. A pretty amazing thing.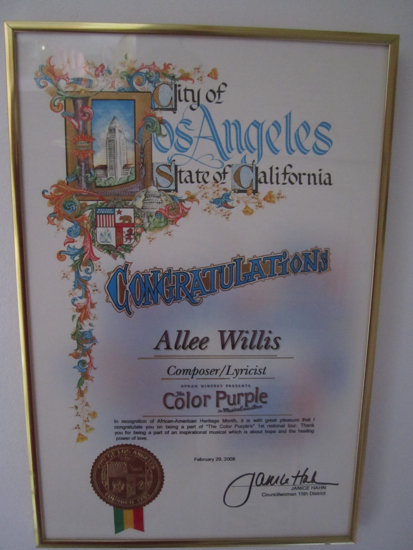 Honoring Alle's work in composing "The Color Purple" score.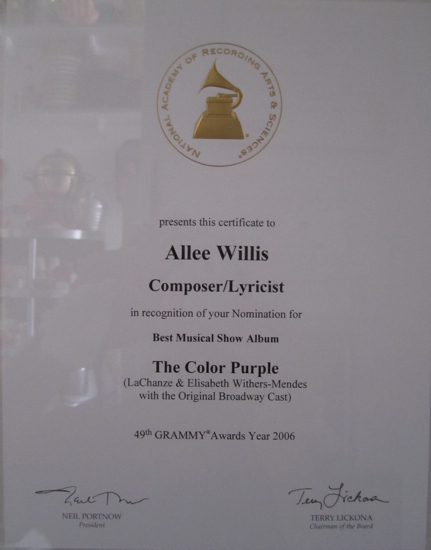 I cannot believe I haven't seen any production of this play!!!!!!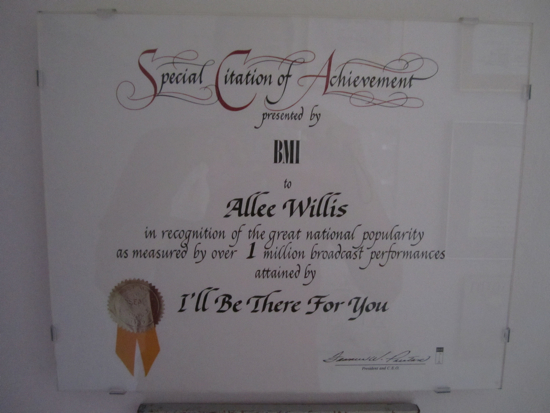 Well, um, I wasn't really a big fan of this song but am glad that it did so well for Allee!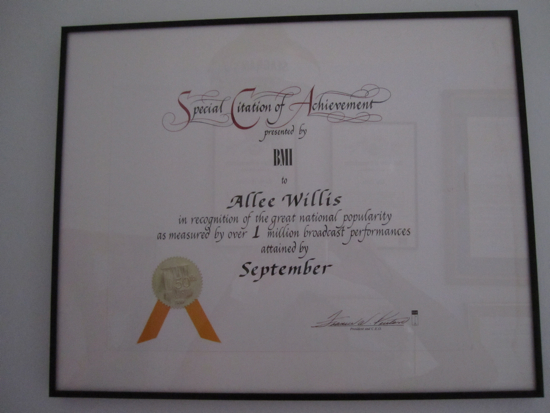 Celebrating 1 million broadcast performances of SEPTEMBER! All of these awards and commendations are hanging on the same wall lining the stairway that would take you to my favorite room!