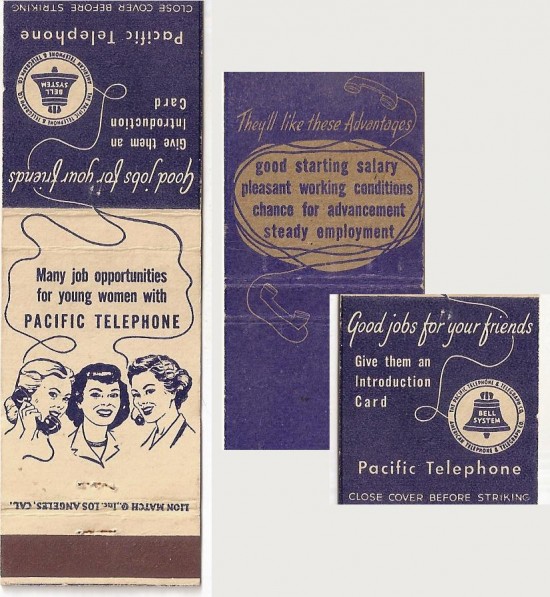 My dad collects matchbooks, I thought these ones were funny so I snatched them and scanned them.  Good jobs for your friends!  Pleasant working conditions!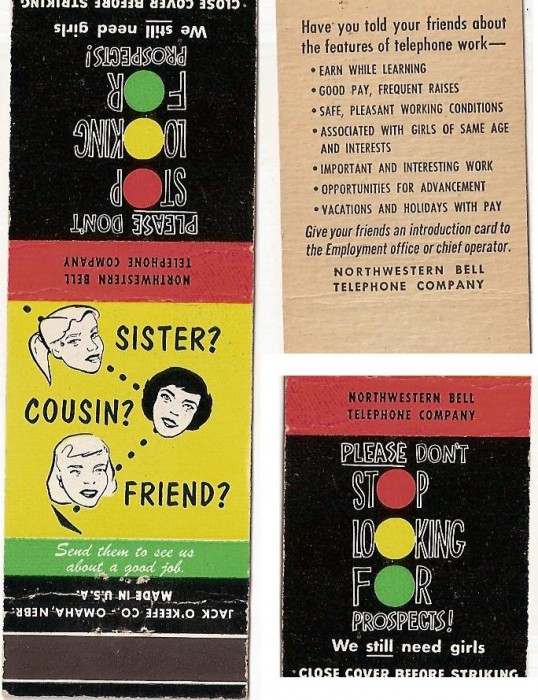 Heck, these matchbooks make me want to be a telephone girl…  where do I sign up?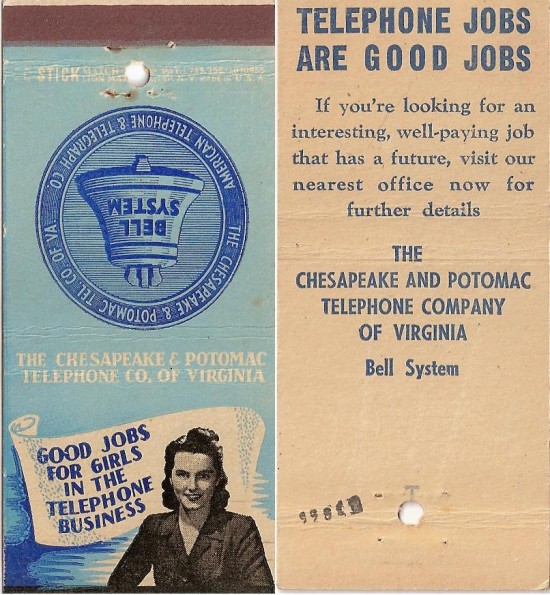 They are just so quaint and cute.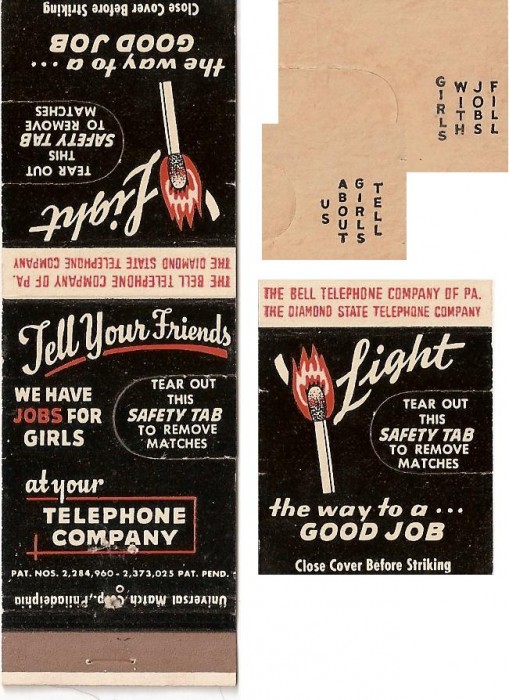 Tell your friends!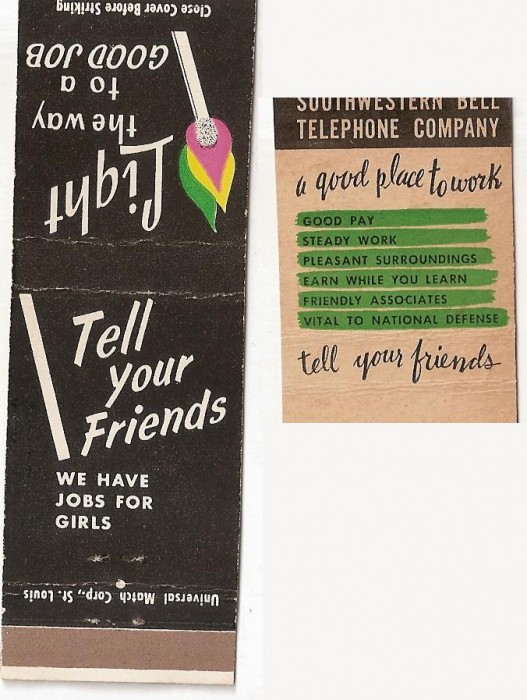 Vital to national defense!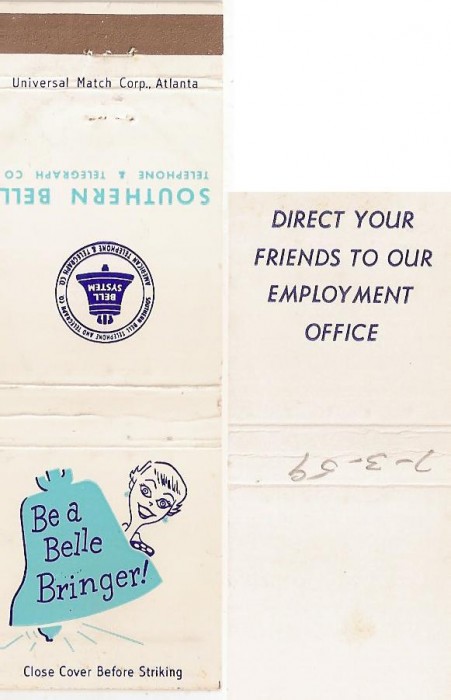 Be a Belle Bringer!