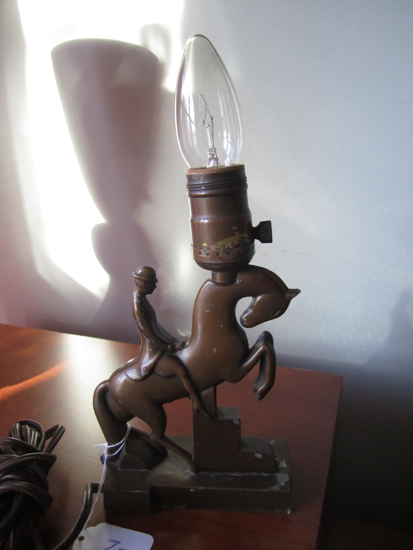 I love this lamp and found it at a VNA thrift shop here on the Cape.  I'm assuming this is from the 40's and am basing my assumption on the shape of the do-dadd underneath the horses chest.  It's quite heavy and done in brown color but I can see slight shades of grey (metal?) shining through where the paint is chipped.  There isn't much chipping going on here and I was quite happy to part with $7.00 for it.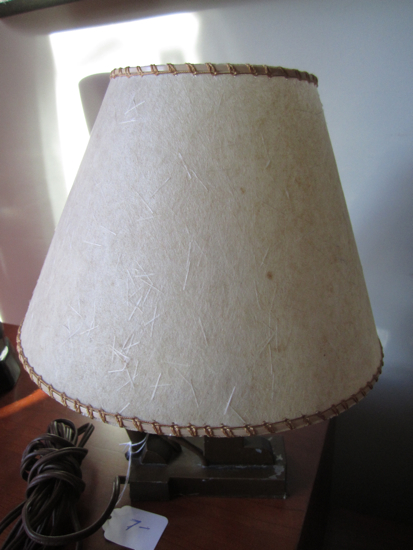 I don't believe this shade is vintage at all but what the hell, it came with the lamp.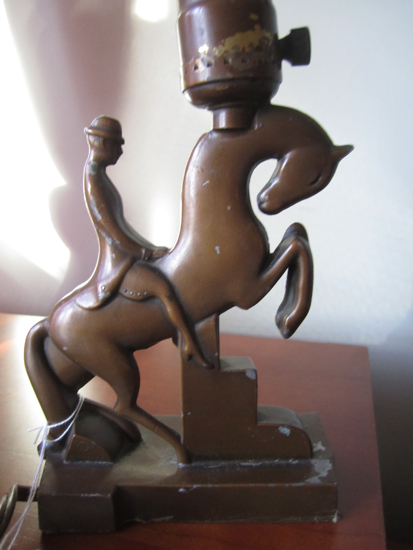 Up close shot of the jockey and his horse.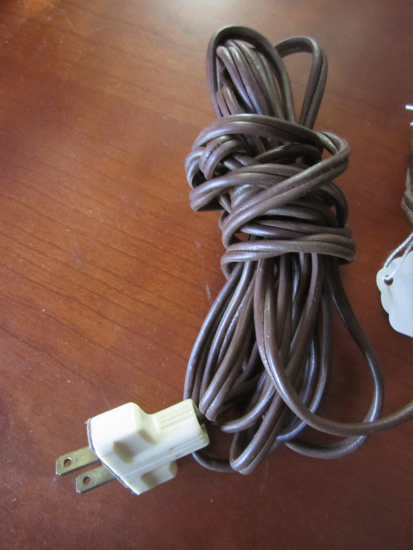 With a nice, long cord attached to it and it works beautifully!