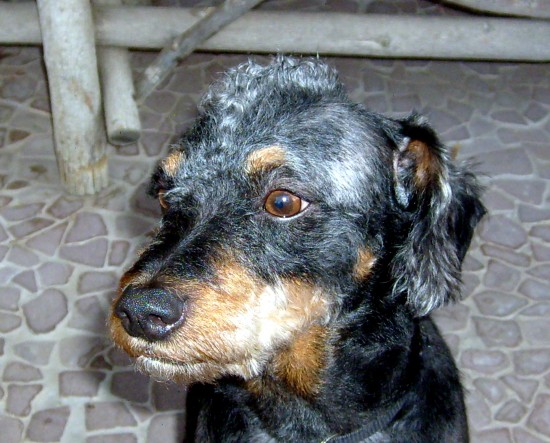 Hi everyone. Sorry I haven't been around. First, our computer graphics card went south and had to be replaced, and then we lost our dear little dog Monkey. Some of you might remember Monkey from a past post playing with his favorite toy, a balloon! It happened so quick. Monkey was barely 6 years old, vibrant and full of life, then he got sick and within three days he was gone. We are heartbroken, and miss our baby.
I know this isn't kitsch, but I wanted to share this photo of Monkey with a mohawk. He was quite a character!
Once again I am reminded how important it is that we all love our animals, partners, family and friends every day like it is the last, because sooner or later everyone slips away and sometimes it can be quick and unexpected. It's all about living in the here and now and loving.
Anyway, I'm back on track and ready to enjoy life (and share some more kitsch). I've missed you all here at AWMOK!