This is another of Mum's tchotchkes and my favorite. It's actually pretty elaborate and it looks like a lot of work was was put into it….But ultimately, it's just cat playing the piano in a very fancy dress, which is more than enough to win me over…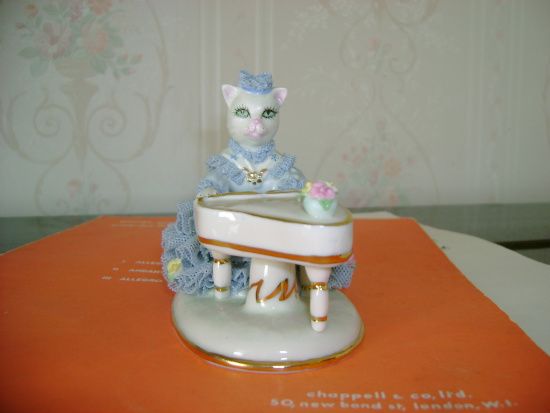 I love how jaded she is….paws poised in a relaxed arch over the keys….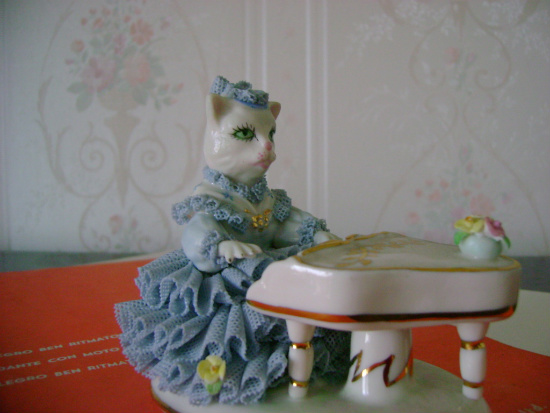 You have to admit, this IS a fancy dress…all glass too, which i think is pretty cool…The first time I saw it,I thought it was fabric…
And of course, how would she know what to play without her sheet music? Sadly, I can't read it, so her song remains a mystery…I hope for her sake it's Gershwin…..