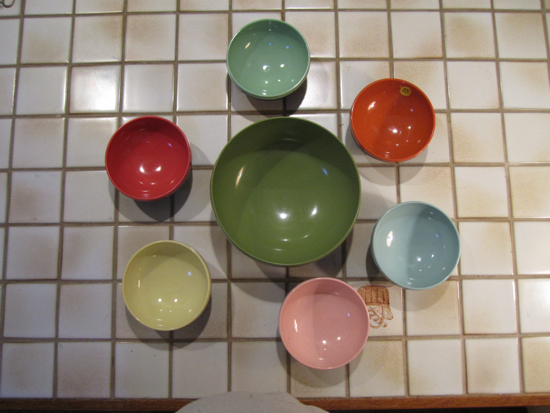 I fell over, choked on my saliva, and nearly passed out when I saw this bowl set for sale at the Wellfleet flea market here on Cape Cod!  I purchased this therm-o-bowl set from a friend who is a regular vendor at this market.  She had $35.00 on the set let me slink away with them for the small price tag of $20.00.  I was so happy that my hair stood on ends.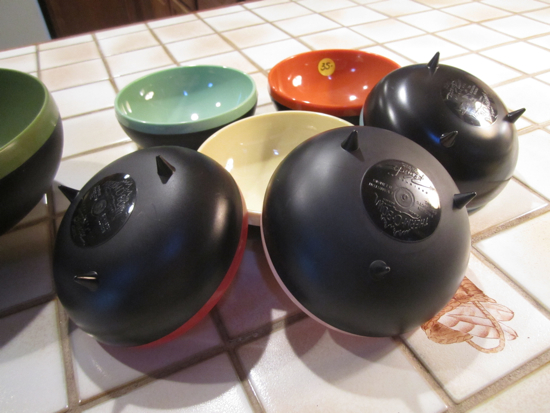 I was dying over the "atomic like" feet on each bowl.
Therm-o-Bowl tradde mark.  Proven Products Inc in Skokie, Illinois.