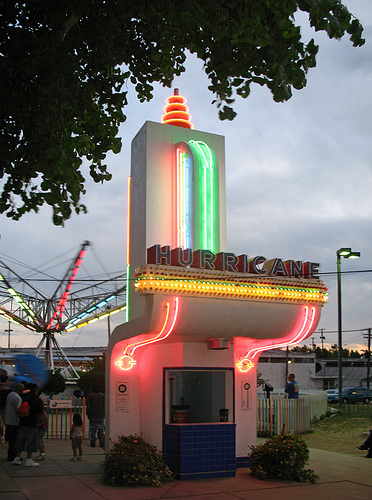 Lakeside originally opened in 1908.  It was originally called "White City."  The art deco attraction signs and ticket booths were installed mid-century.
Here's the "skoota boats."  They're bumper boats.  I think the sign is better than the boats.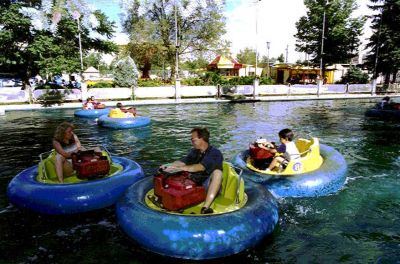 Here's an aerial from  1966.  The highway under construction in the background is I-70.