During a renovation like this, you always have days that include a lot of waiting…Today was one such day…Apply one layer of stucco, let it dry for an hour, and then apply another….
You just have to wait…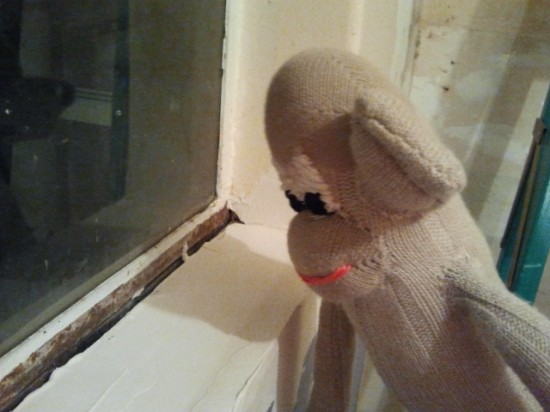 And wait…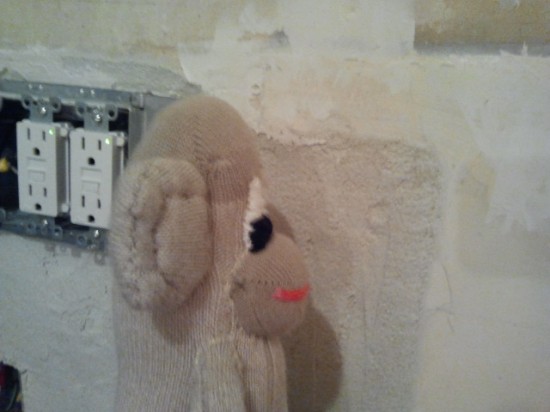 And WAIT……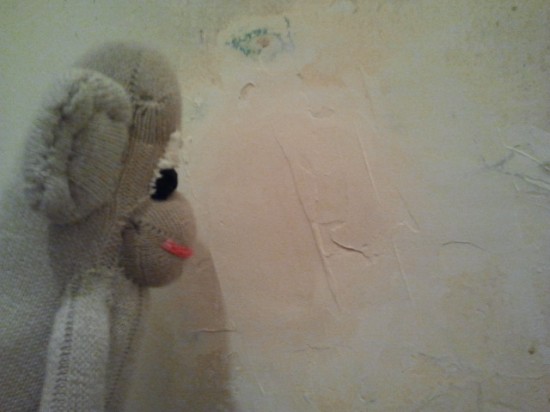 But you really can't expect Sock Monkey to just sit around bored, can you? Why there's so much to do when there are so many tools and things around! Hmmm….what's this?! It looks fun!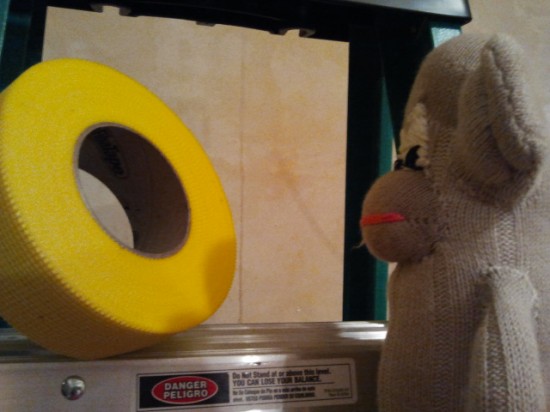 It IS fun!!!!!! But don't forget, Sock Monkey, that construction sites are NOT playgrounds!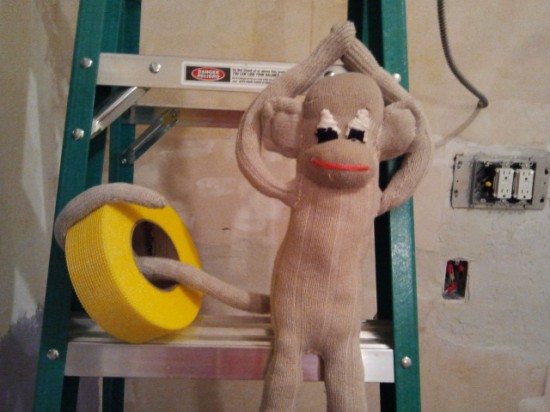 See what I mean! Now you're stuck!!!!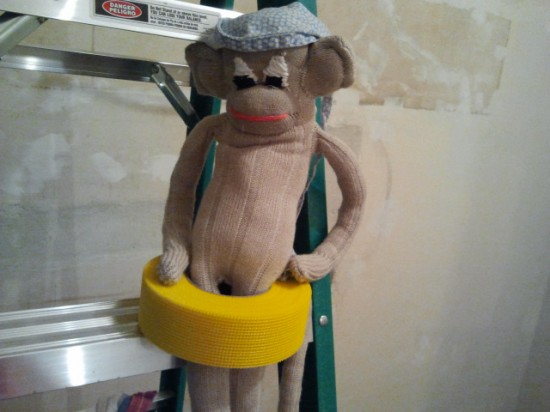 Phew! That was a close one!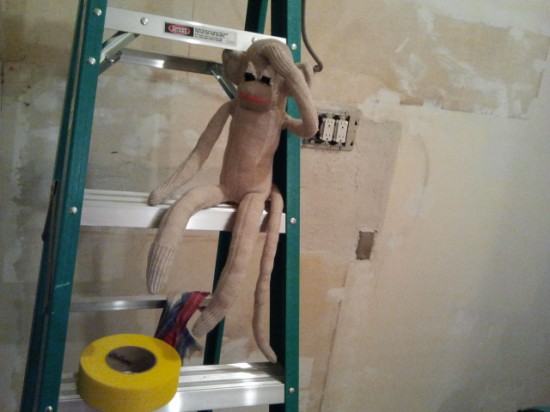 Yeah, I think it's best you put that away so nobody else gets hurt!
Uh oh! What did you find now!?!?! NO,NO Sock Monkey! It's not time to paint yet, but don't worry, you will get to soon…..