What would a "Christmas Want Not" be without a couple of wreaths?  And, everybody was so into the Ugly Christmas Sweaters…..  I couldn't resist.  This first one is like someone "puked" Santa's alllllllll  over it.  I know my sister is a "Santa" collector…..  but something just seems so wrong combining so many Santa's in one place: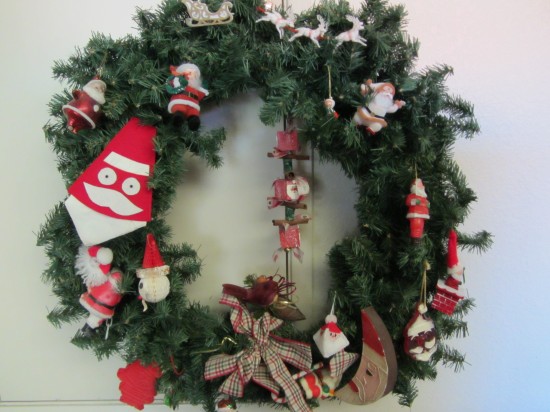 But the ultimate "Want Not" wreath is this one that I found the following year.  An all Deluxe Plastic Wreath Shaped Working CLOCK that not only displays the Twelve Days of Christmas (with lights), but……….SINGS each and everyone of them at the strike of the hour!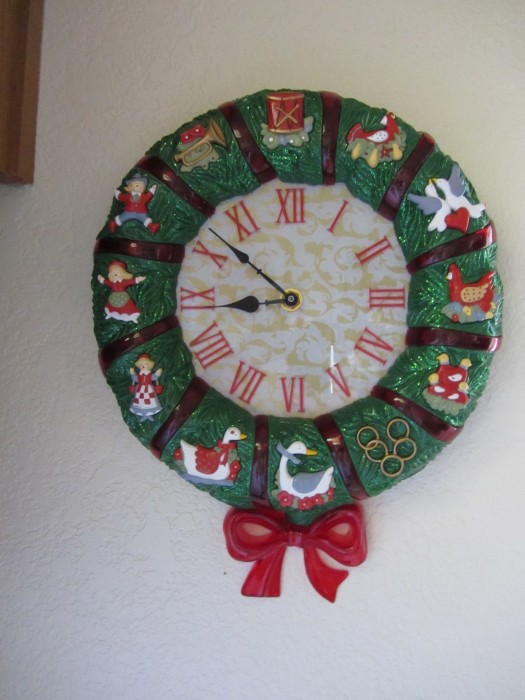 Good thing our rules said NO RETURNING!!!