Out of all the loony things I've seen on Jayne Mansfield this has to be the weirdest…. It's a Jayne Mansfield Hed-Topper… Yes I said it…. Head topper… Tacky jokes aside this is a great scarf… And expensive for the time at 2. 98! Apparently it wasn't uncommon for her to advertise different companies junk. I think the most bizarre I have heard of is the Jayne Mansfield Tanning Ring when I find it I will be posting it.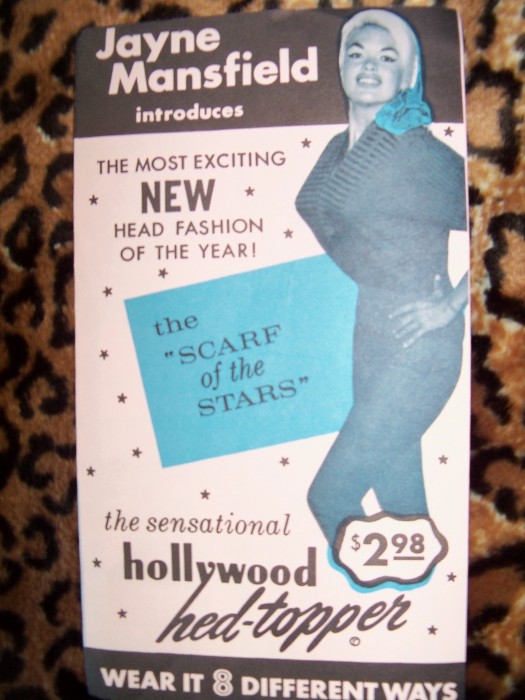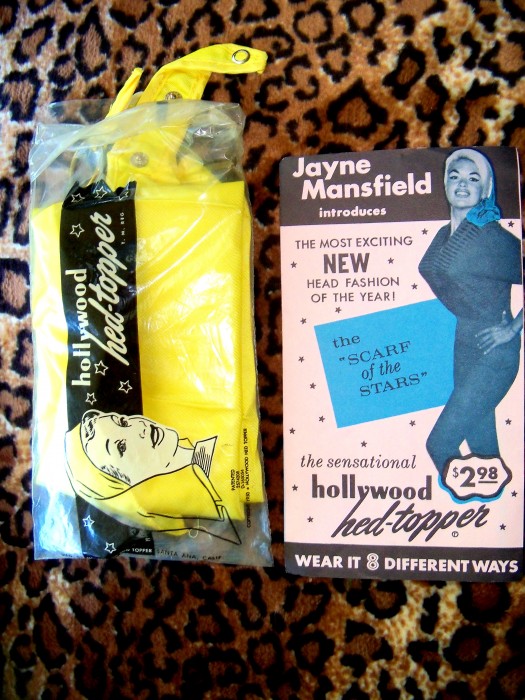 ……This has to be the best part! Lets open up the Instructions and see whats inside.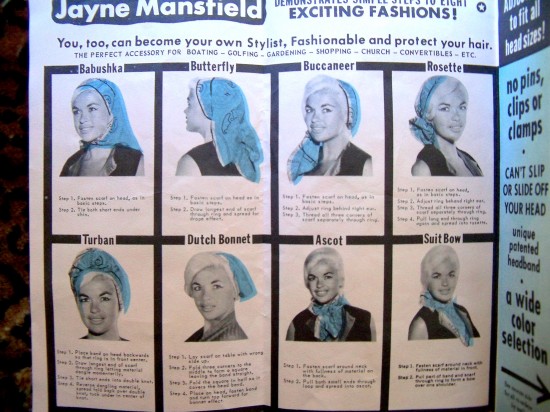 Here is a little example of how this Hed-Topper works. Enjoy.

Alas I have to say I brought out my inner Charles Nelson Reilly with this scarf. I love it!