If you are ever in the beautiful state of Nevada, make sure you stop by the Clown Motel in Tonopah!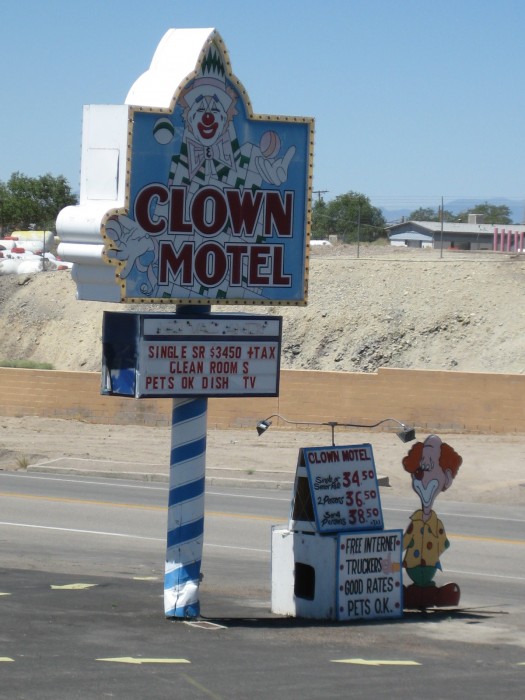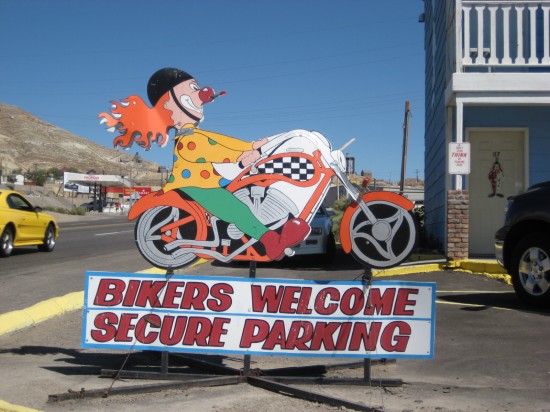 Everyone is welcome at the Clown Motel! It helps of you like clowns. LOTS AND LOTS OF CLOWNS.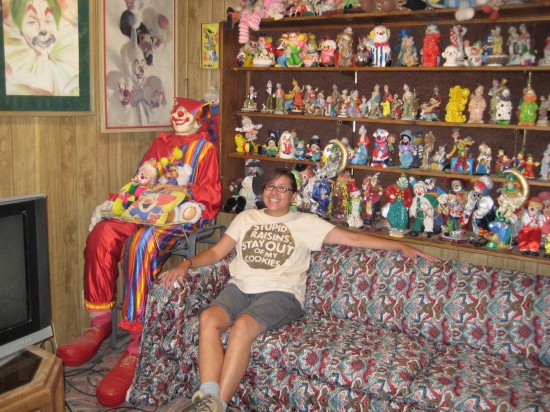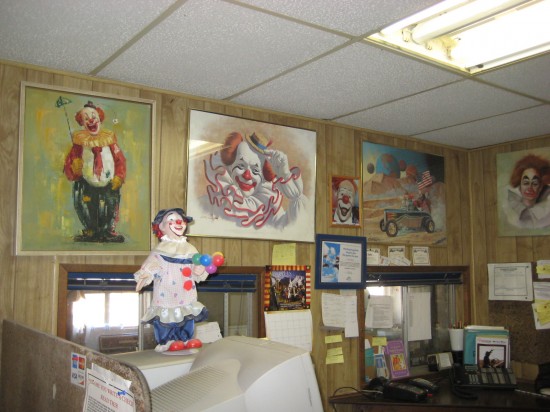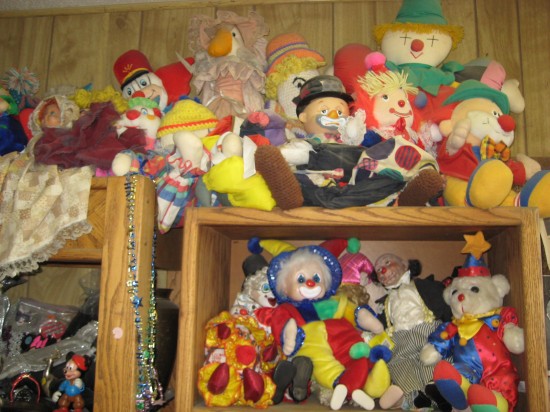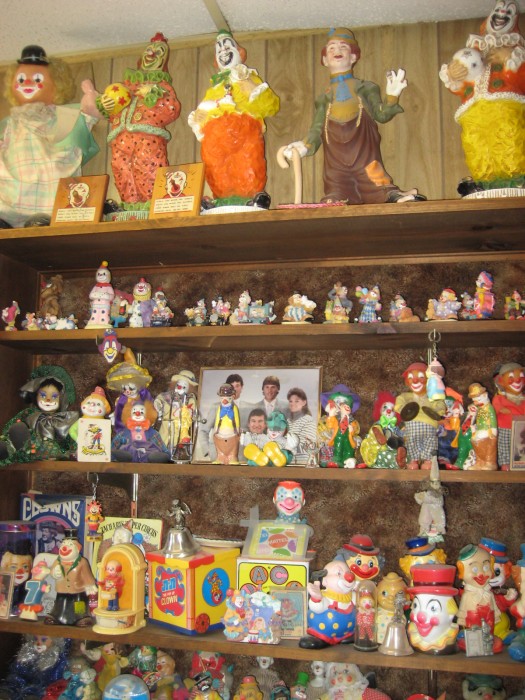 The lifesize clown below rides shotgun in the annual town parade.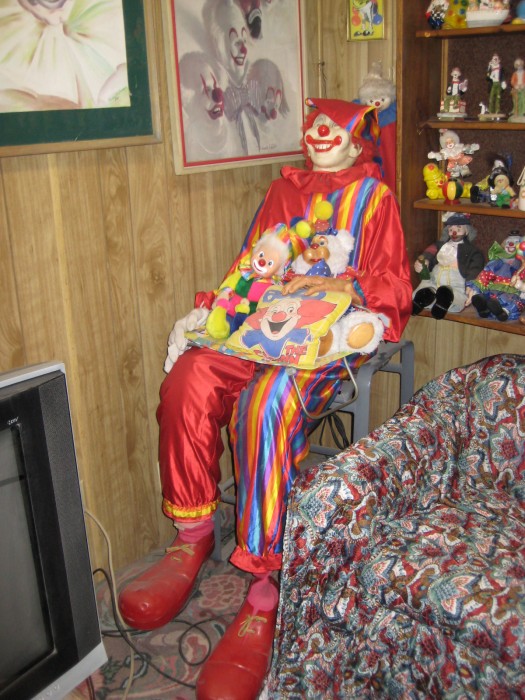 There are even clowns for sale if you want to bring a little bit of the Clown Motel home with you.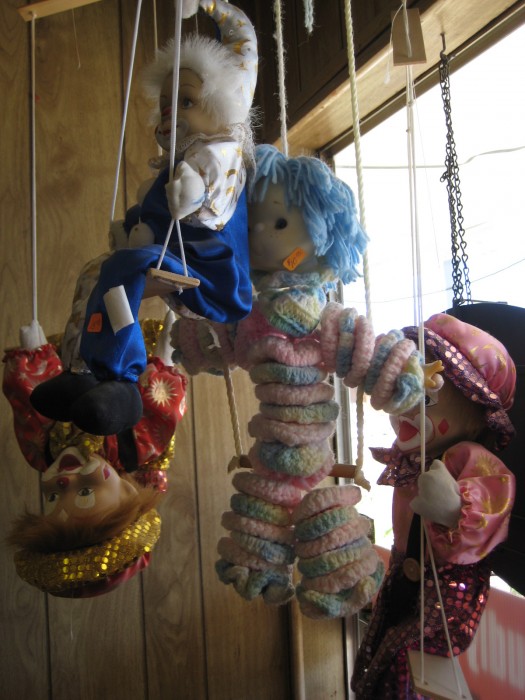 It was hard to choose only one favorite thing, but this next painting was my very favorite thing I spotted in the lobby.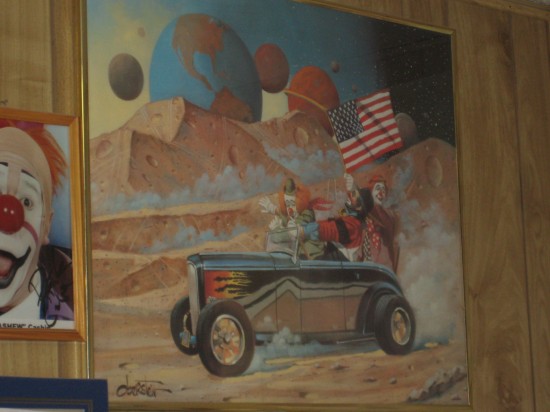 After checking in, I was a little nervous about what might be waiting for me in my room. Every room has an identical hand-crafted clown on the door.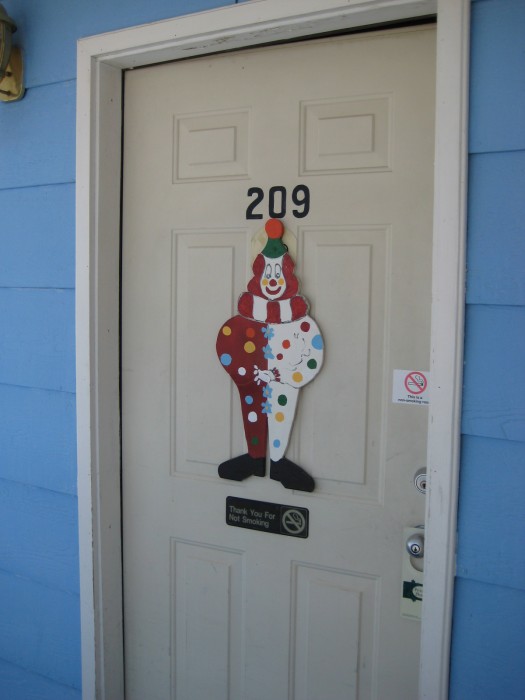 I asked for a smoke-free room, but  I also happened to get a clown-free room.  Apparently some guests go around the room covering up all clown pictures because they just can't take it. Really? Next time I go, I'm going to ask for the room with the MOST clowns.
Here's one more shot of the lobby, just for good measure: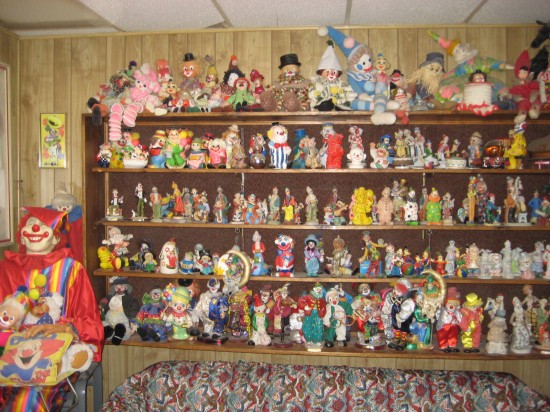 I have nothing but good things to say about my experience at the Clown Motel. Friendly people, a comfy bed, good value…and did I mention CLOWNS?
I know that some people find clowns a little scary. That's ok. If you stay at the Clown Motel and need to look at something else, there is a pioneer cemetery conveniently located right across the parking lot.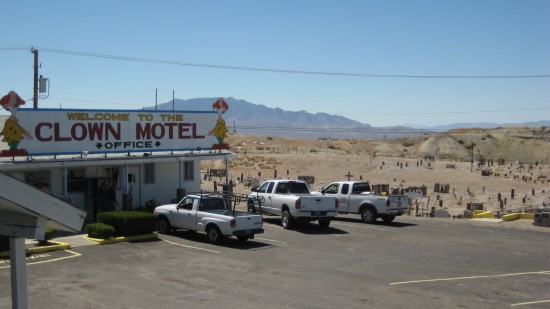 It will certainly take your mind off the clowns.