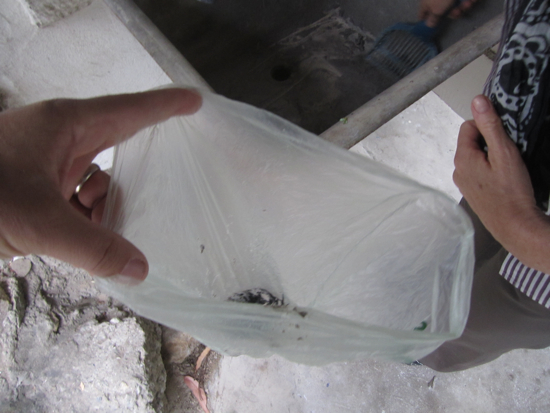 It was quite an exciting morning the day I visited The House of Prudence.  I arrived soon after the plumber showed up to help Snappy-P with a clogged drain problem.  As I walked into the house I was quickly taken downstairs, out back, to the sink that is outside of the house.  It was backing up and oozing this gunky muck that Snappy-P was furiously digging out of the sink with a cat pooper scooper.  Here I am holding the bag.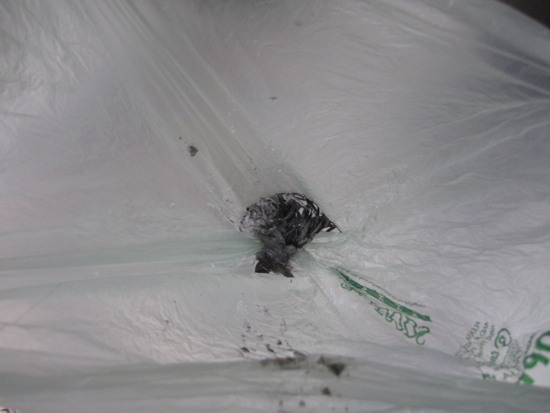 Here is some of the gunk we scraped out of the sink.  What had happened was that when Snappy-P had her drains "snaked" a while back, part of the snake broke off in her drain, hence the clog.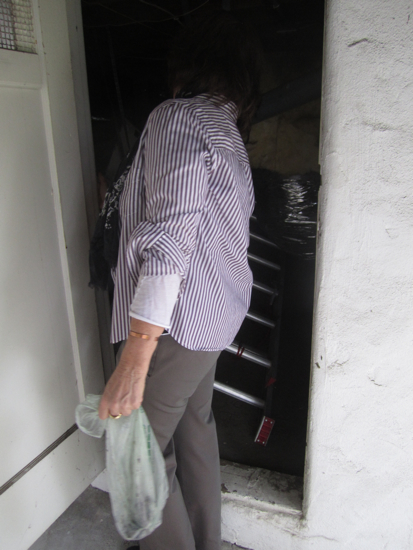 Here's Snappy-P asking the plumber if he was okay.  That plumber was quite happy when he figured out the cause behind the clog.  Snappy-P felt much better after Mr. Plumber left.