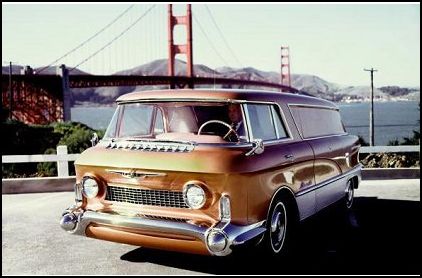 1955 GMC Truck and Coach Division concept van photographed here the day of the 1955 Motorama in San Francisco.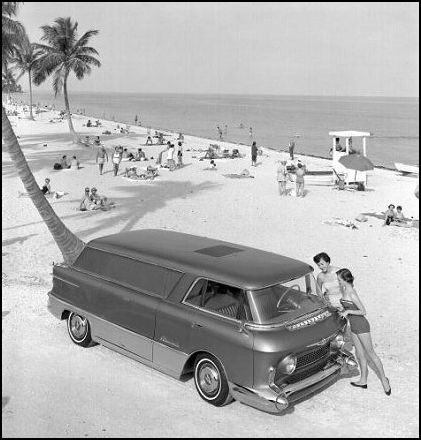 Don't you wish you could drive one of these around today?  I love the dagmar front bumpers.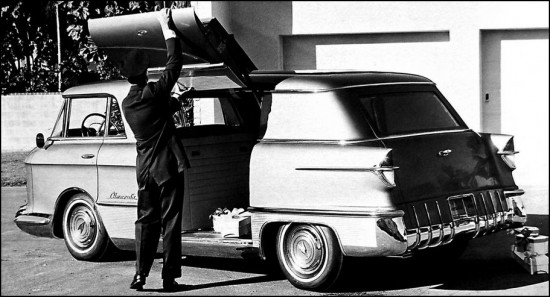 The lines are reminscent of the Chevy Nomad and Pontiac Safari wagons of the day.  It was to be equipped with front wheel drive, and a six cylinder power plant behind the front wheels.  The taillights look very 1955 GM.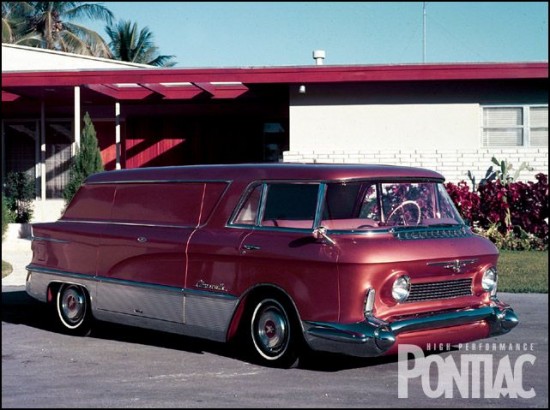 And check out the brushed aluminum ribbing along the lower sides.  Beautiful car, the precursor, of course, to the Corvair Greenbriar vans that came out in the 60's.  
http://hooniverse.com/2010/09/12/maximum-corvair-day-the-corvair-95-vans-rampside-and-greenbriar/