Here's some more pictures my papa took while in the Navy. These are from Havana in March 1956, along the harbor area with many now classic cars seen in the photos.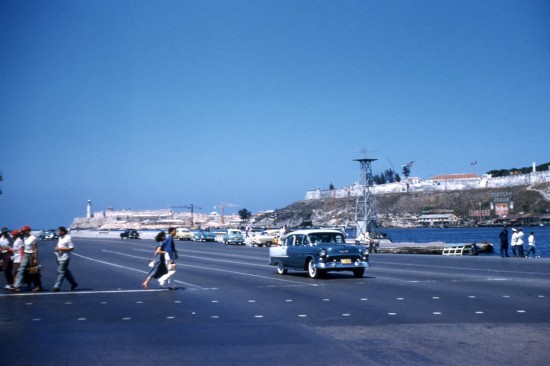 …dig the Gangster white walls on the one above…in the background on the left is Morro Castle, the fort is on the hill to the right.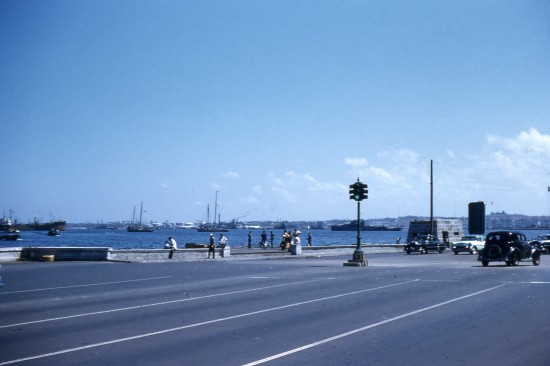 …i wonder how many of these cars are still on the road today in this shot of the harbor.