This gal bought 3 dozen complete table settings… all different! This may not have ben old, but certainly unique.  If you listen carefully, you can hear the ocean…or is that the living room wall paper mural.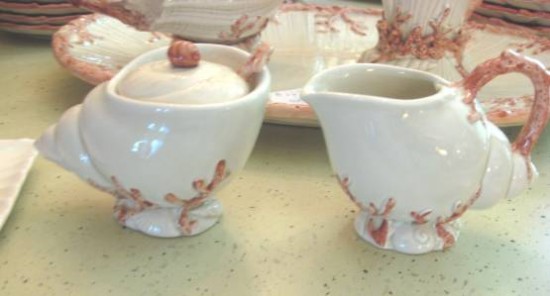 The table these pieces are set on is the speckled formica of 50 years ago.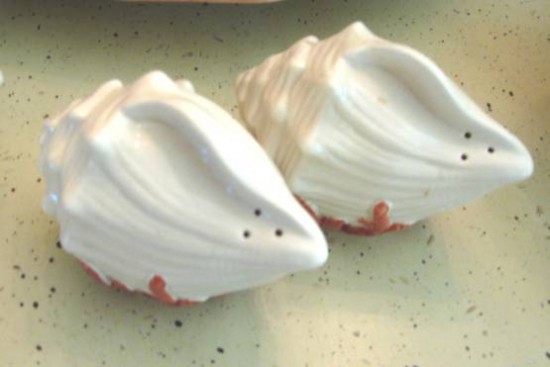 I'm assuming she served sea salt in these shakers.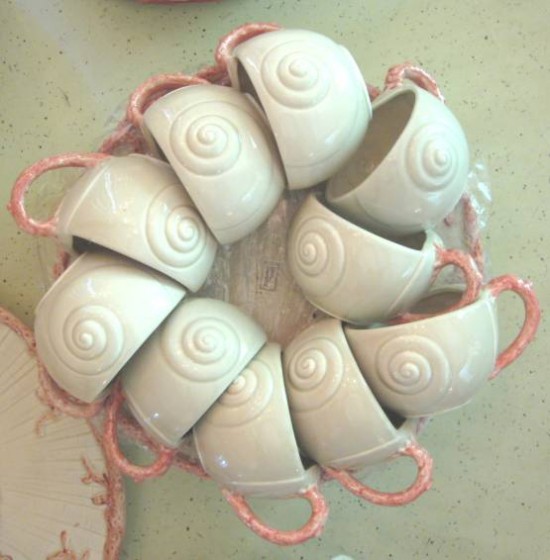 I like the cups! That's the edge of a dinner plate to the left. It's a big scallop shell trimmd in sea coral.