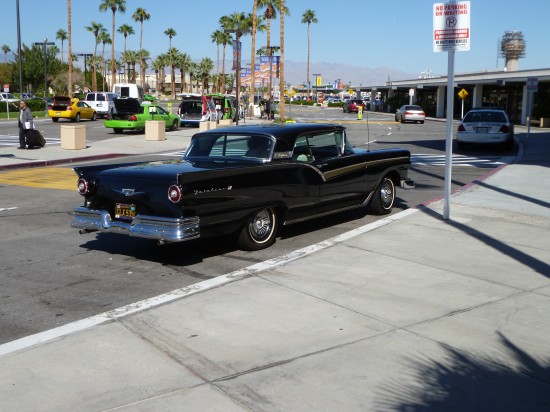 The long trunk tells the story as it approaches the passenger pick up at PSP.  It's a '57 Ford "retractable" hard-top convertible.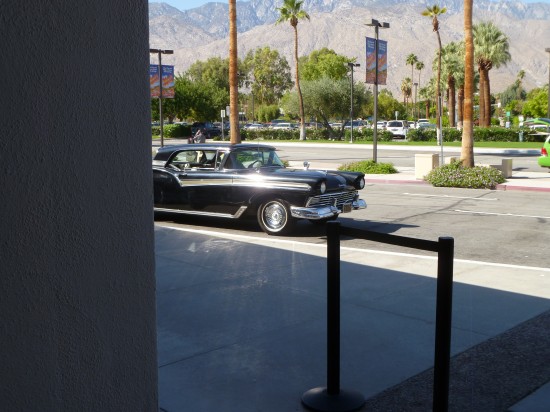 At first I tried to be stealthy about taking pictures of this black beauty.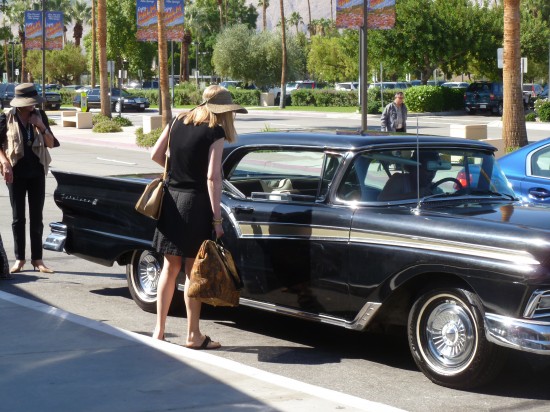 Then I saw these young ladies in their Palm Springs attire ready to board, and it all came together.  People that know what they're doing, maybe they'll be friendly.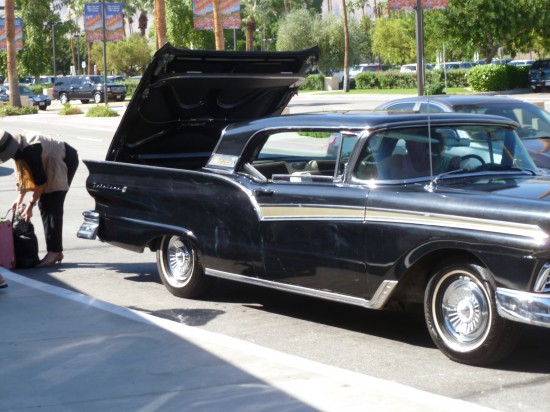 Loading the luggage in the trunk, aka the top storage, so the door opens backwards when the metal roof disappears into it.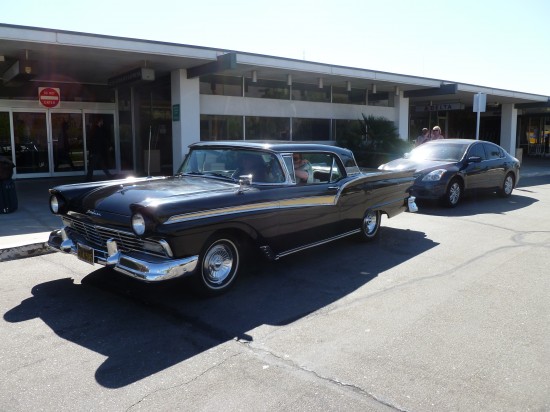 Then when faced with the notion of them pulling away, I ran up and asked if I could take pictures (after I'd taken all the others, how low class of me.)  She was gracious enough to agree.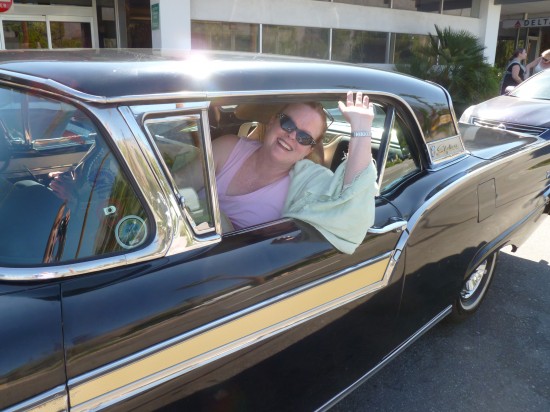 This person was so gracious.  Truly one of the Beautiful People of the Desert.  Thank you so much for the picture!  You and that car made my day!