I saw one of these at the flea market years ago, and walked away. I kept kicking myself over "the one that got away" & was thrilled to find that a reproduction is now available to everyone!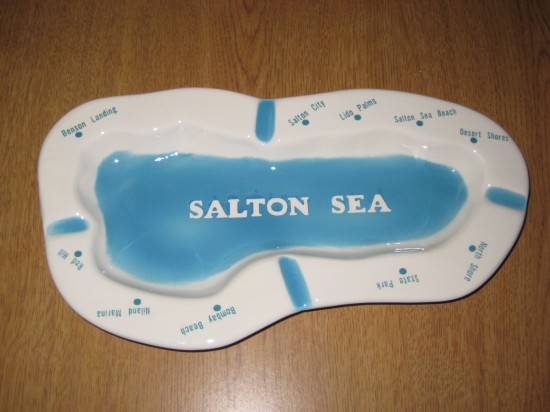 From the Palm Springs Modern Committee website: "This wonderful and nostalgic ashtray is a direct replica of an original design created back in the early 1960's and sold at souvenir shops as a memento of the popular Salton Sea recreational area."
Once known as California's Riviera, the Salton Sea was the playground of the rich and famous. Today, the Salton Sea is better known for its more haunting qualities.
I love you, Salton Sea.