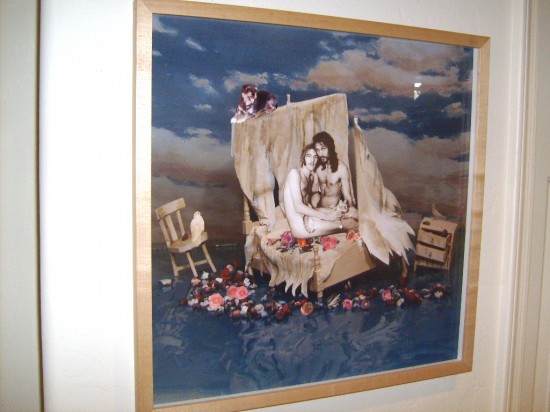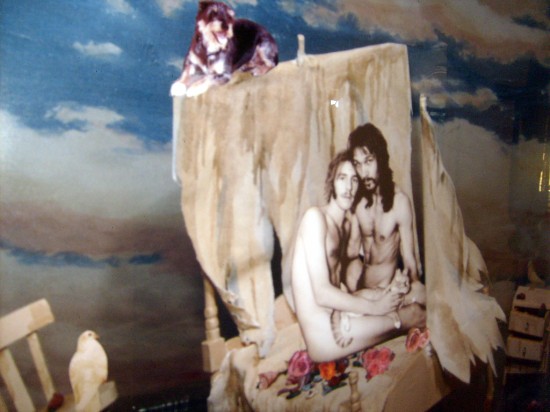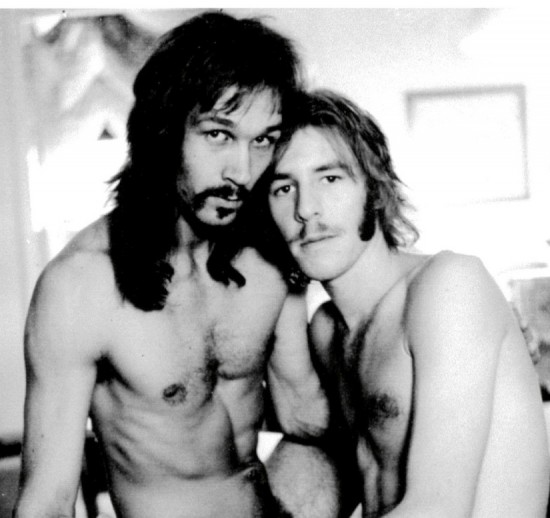 As of December 5th of this year, my partner (Spider) and I have been living together as a couple for 40 years (from 1971 thru 2011). Thru thick and thin, thru ups and downs, thru good times and bad times, as best friends, as music partners and as lovers, we were part of a new wave of gay couples that began living  together out in the open shortly after the Stonewall Riots (the begining of the modern gay rights movement). Check out this video which shows us over the years in photos set to one of our own recordings –
The framed collage piece was created by L.A. artist Marnie Weber using a photo that was taken of Spider and myself back in 1971 (our first year together, when we were a couple of young hippies). Also in the piece is two of our beloved pets (our cat Pumquat and our dog Cheyenne), both who have since gone to pet heaven.  Marnie is a wonderful multi-media artist (collage, sculpture, costume, performance – www.marnieweber.com ) and a dear friend for many years.
My wish is that one day (sooner than later) Spider and I will be able to get married just like our heterosexual counterparts. After 40 years together, I think we have more than proven that our love and commitment is for real….and despite what some backward thinking people may think, our relationship is not a threat to their marriages. This world needs more love, not less.