Inspired by Snappyp',s Nelson Mandela post, I thought I'd post these ads for Martin Luther King, Jr. and Malcolm X fund raising pens that were sold in Ebony Magazine in the early 1970s.
The first ad is the best. Do you have a dream? Fund it with pens!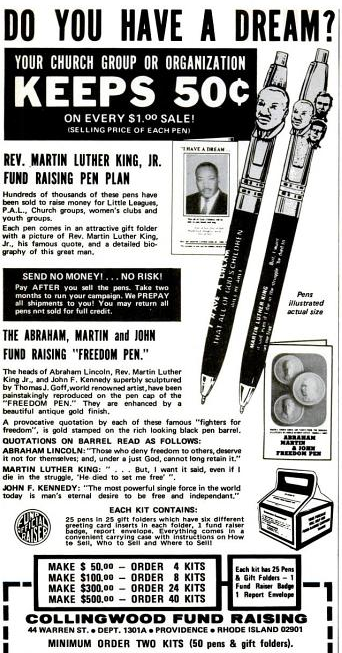 I've never seen one of these in real life, but I have my eyes open for them. You might recognize the company, Collingwood Fund Raising. They continued advertising greeting cards and anti-drug pens into the early 1980s.