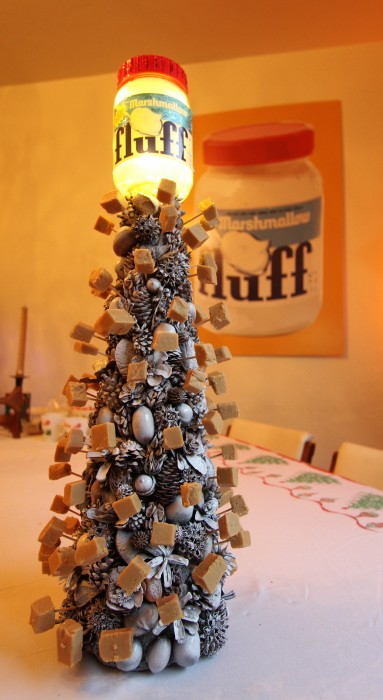 For the fabulous 2011 Mid-Century Holiday Potluck party of aKitschionado SparkleNeely, we made a Fluffernutter Fudge Tree. That is homemade Fluffernutter fudge from my mom's secret recipe sticking out on toothpicks and yes, the top jar lights up!  I had this grand idea to make a fudge tree with the top shining like the "guiding star". KenD painstakingly took it from my concept to THIS! The best part…we won FIRST PRIZE in the dessert category at the party. So now, it's an award-winning Fluffernutter Fudge Tree.
Here are some more photos of the tree and the wonderful party: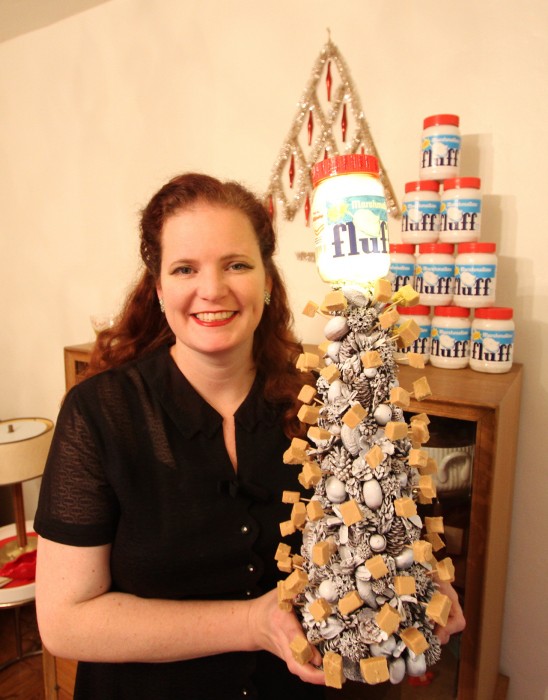 Pre-party holding the most beautiful tree in the world.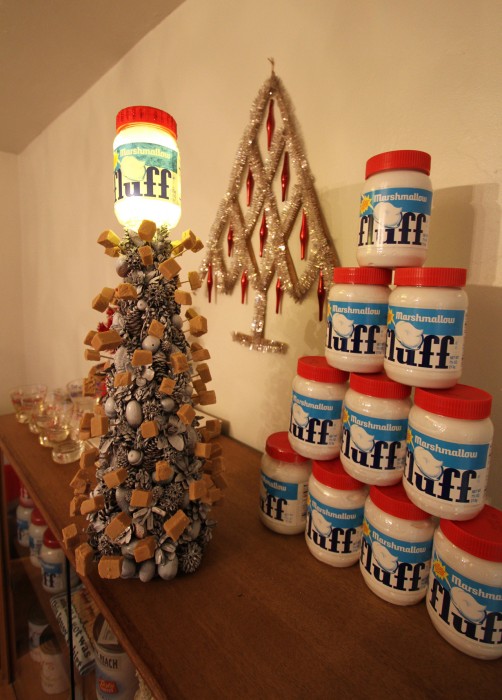 I bought all of the Fluff at Cost Plus in Oakland last week.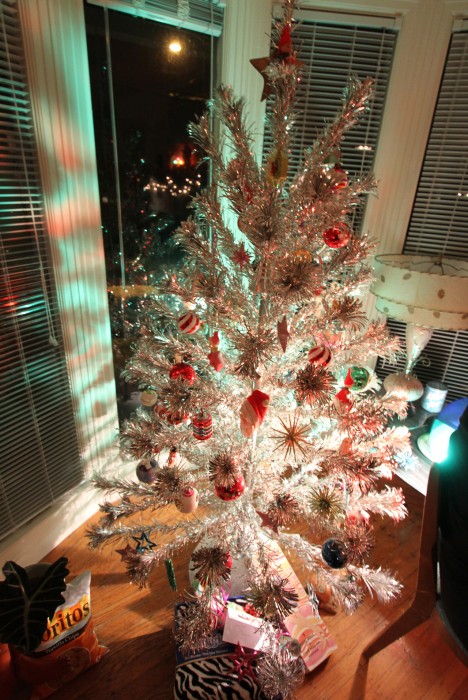 Look at this gorgeous tree at Karen and Jon's house!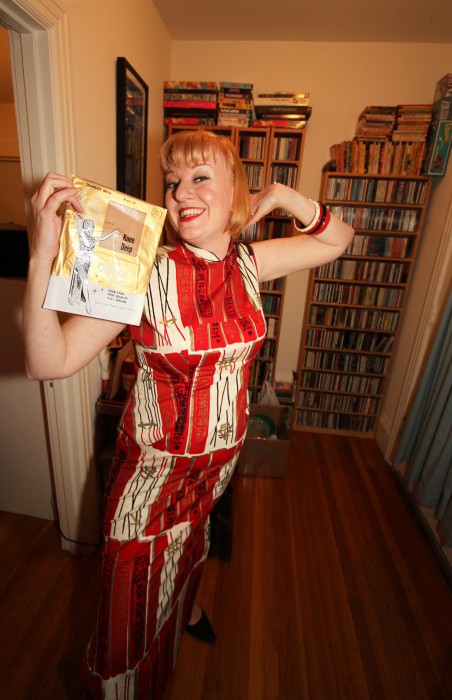 Here is the Hostess with the mostest…Ms. SparkleNeely herself. She's holding a pair of vintage "Oriental Myst" nylons I gave her (which turned out to be perfect considering her gorgeous dress).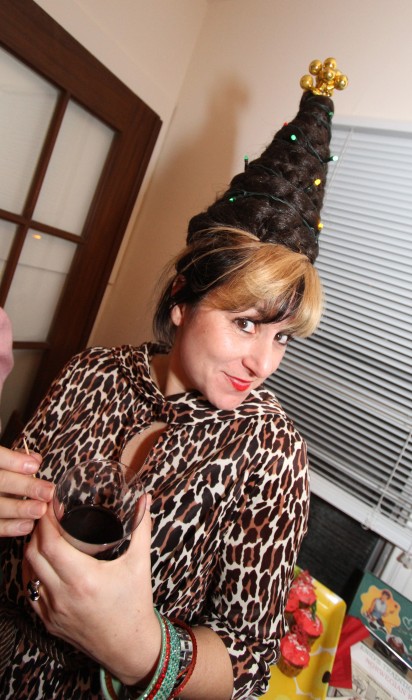 This is Denise and her amazing Christmas tree hairpiece.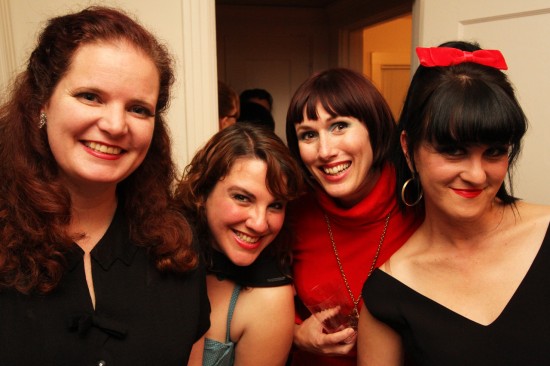 The party's Troublemakers (capital T): Rusty, Paula, Sunny and Baby Doe.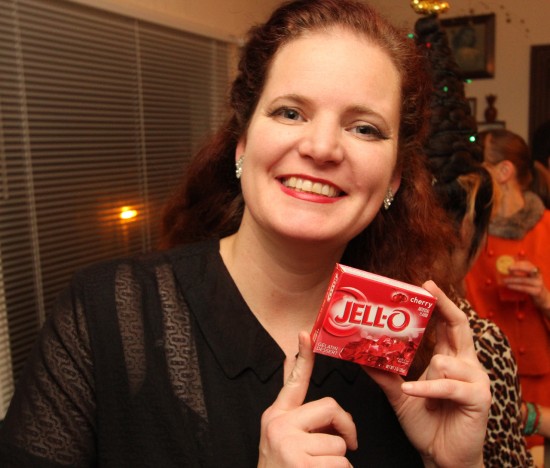 This is one of the boxes of cherry Jell-O we won for the Fluffernutter Fudge Tree.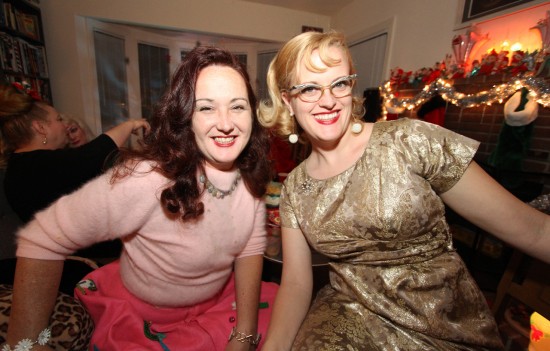 Patti and Shona are looking gorgeous in their vintage holiday outfits.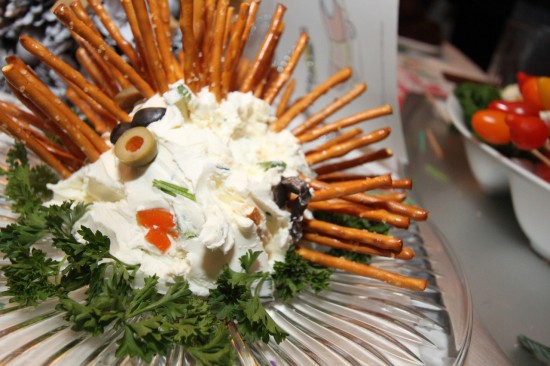 Look at this great cheeseball!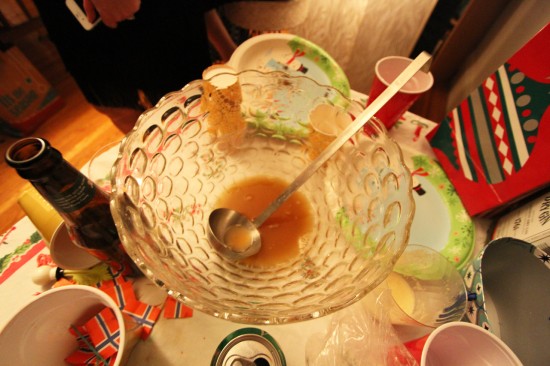 I missed out on the punch and the Swedish meatballs (note the flags).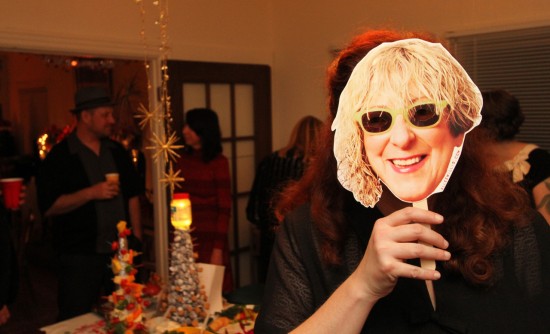 But it's really not a party without Allee, so we brought her along too. :)
There are a lot more images of the party here and here.
photos by Rusty Blazenhoff and Ken Dashner