If you are ever in Lockeford, CA (near Lodi), make sure you stop in at Lockeford Donuts.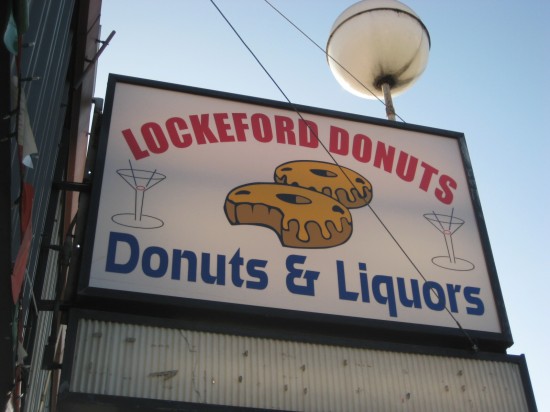 It's exactly what it says it is!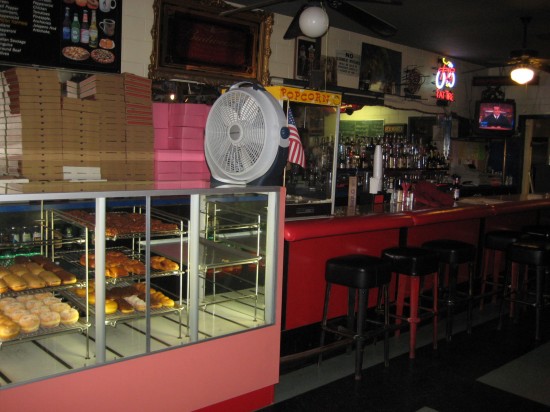 Not only do they serve donuts and liquors, but they also make pizza- three of my favorite food groups all in the same place! I thought I'd died and gone to Heaven.
I did have a beer, but passed on the donuts (next time). Instead I took home a delicious calzone in this lovely box: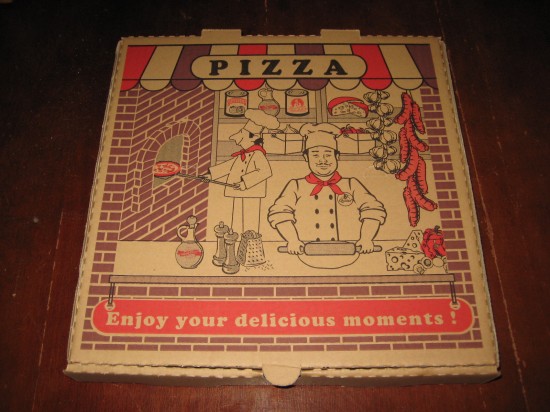 Enjoy your delicious moments, my friends.