While transferring pictures from one computer to the other, i came across these in one of the files. They're a bit worse for wear but since there's been a few pics of vintage automobileage here lately, i thought i'd run these out.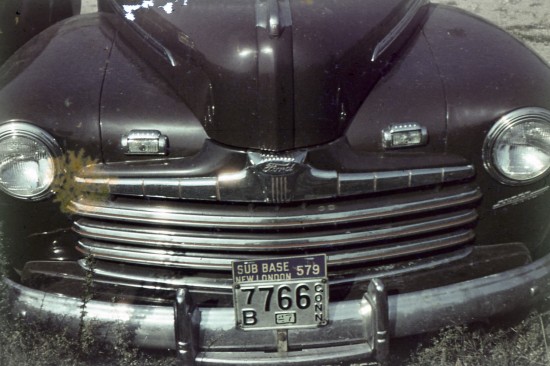 This one is entitled "Ok so i wasted a film Oct 47". One of the pictures taken by my papa when the folks were in New London, Connecticut when he was going to sub school after the war. Note the special sub base plate. It seems that he didn't waste any film as it was expensive even on a officer's salary.  In January 48, they moved to Key West for the next six years.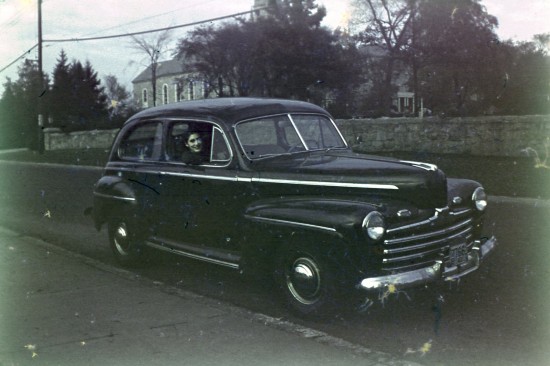 This one is titled "Parked behind Conn. College Oct 47". That's my mama in the passengers seat. Doesn't look like the snow has begun to fall yet. I have some pics from Dec 47 where they're standing almost to their waists in snow. I do imagine that Key West was quite a change from the snow in Connecticut….So, anyone know what model Ford this is?