I am the proud new owner of this gorgeous painting by talented akitschionado Dennis McLain! Also very proud to be the first customer at his online shop here.
Ladies and gentlemen, I present to you- Ms. Ava Gardner! If she looks familiar, you have already seen her here at AWMOK!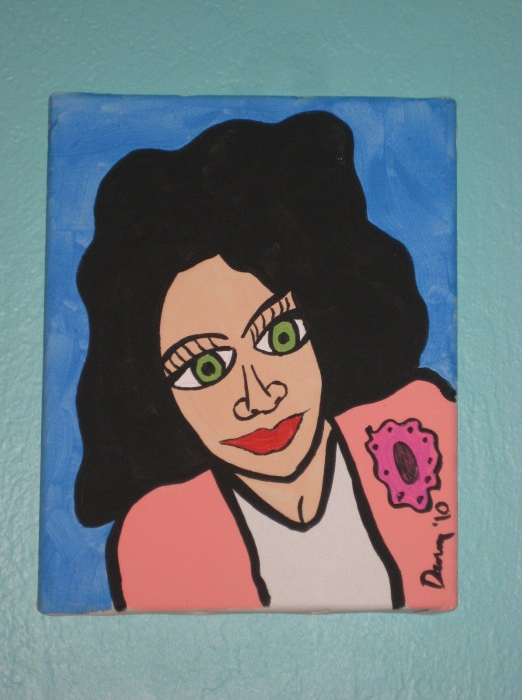 I cleared a spot for her in my craft office and eagerly awaited her arrival. She was even more beautiful in person and I gasped with joy when I opened the box.
Isn't she glamorous???
Thank you, Denny & keep up the good work. The world needs more happy.