By popular demand, I present this fine tiki-type lamp.  I found it at a yard sale and the nice lady running the sale let me have it for a whopping $1.60 ! I love a deal.
It's made out of wood and is two feet tall (including shade). Each side has the same face on it &  the noses sort of end up looking like sideburns.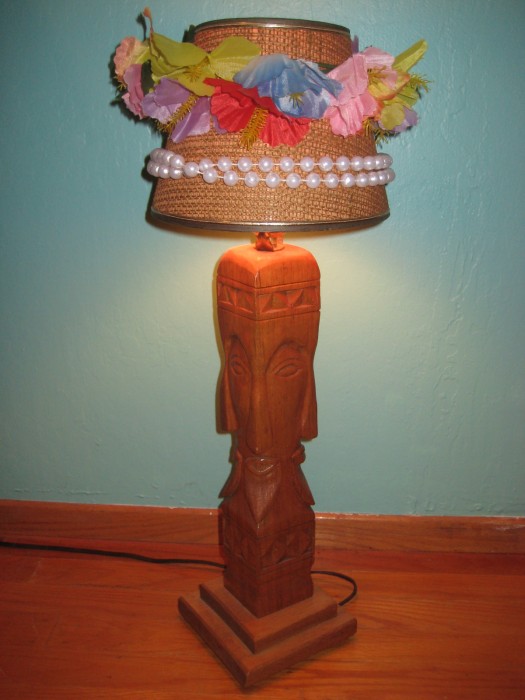 I wasn't especially fond of the raffia lamp shade, so I added a few touches of my own- a birthday lei from Forbidden Island tiki bar in Alameda, CA and some "pearls" I won in a Palm Springs bingo game.