Back in January of 1992, I'd just taken up playing the ukulele.
One night, maybe just a few weeks after I'd bought my first of what would become many ukes, a friend called to tell me that Tiny Tim was having dinner on the corner of the same block.  My folks were kind enough to whisk my uke down to me, and, as yet unaware that people don't generally like to be bothered while they're eating, I wandered a few doors down to ask Tiny to sign my uke.
He was incredibly nice, making room for me in the booth immediately.  He asked if I could play, and what little I knew fell out of my ear right away as I was too excited to even TRY to strum.
The end result: nearly two hours worth of Tiny teaching me basic chords and lecturing me on long-gone songwriters and sheet music publishers while everyone else in the restaurant would pop by and ask him to play Tiptoe Through the Tulips.  He'd play anything BUT that, as he wanted to be sure everyone turned out for his show at a local bar called "Happy Days" the next evening.  I went home with a swapped uke and a grin that lasted a week.
Me with the illustrious Mr. Khaury himself…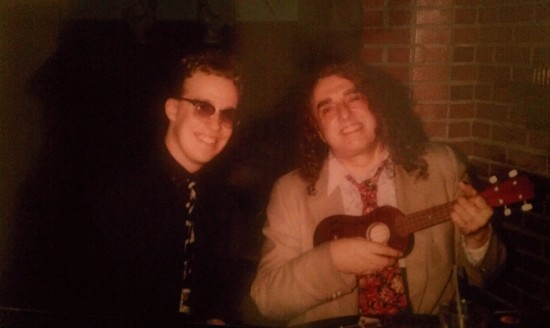 …and his indelible well-wishes to a nervous novice, photographed 19 years later: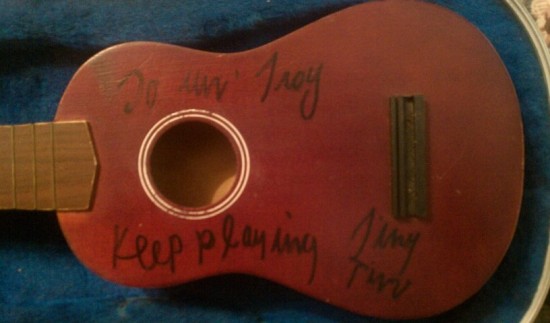 He thought it was funny that I knew so much about him and his career beyond "Tiptoe," but then, I was always quite a bit before my time, as you can see here, saying "Howdy" to Buffalo Bob and his friend: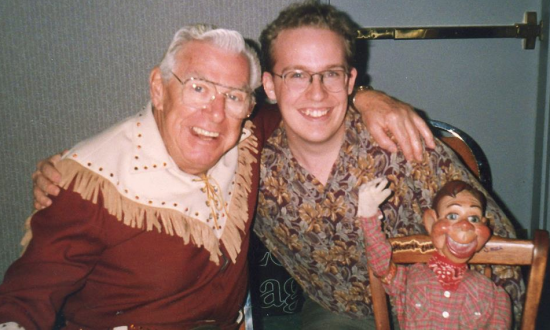 Or even here, with El Goulet himself.