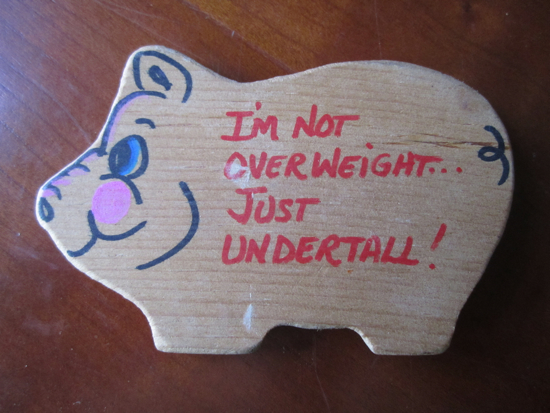 These can fit in the palm of your hand and must have been a home-made craft project.  UNDERTALL?  Excuse me?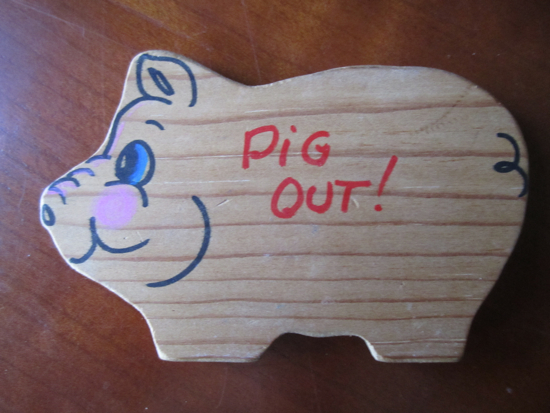 Now this message really does it for me.  Why the hell wouldI want to hang these on my fridge?  To remind me that I am eating too many fudge covered coconut cookies?  I don't think so.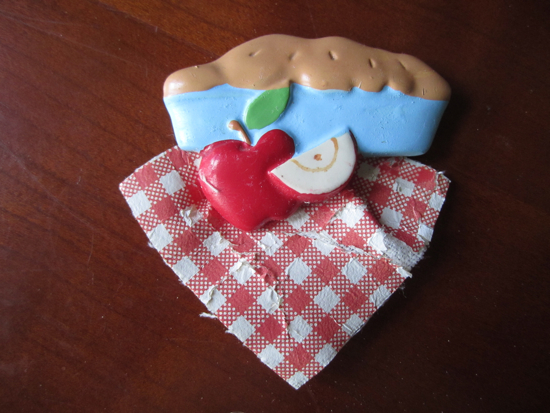 This is a small one and the pie and apple are plastic and a piece of gingham cloth.  The top of the pie looks like a pimple to me.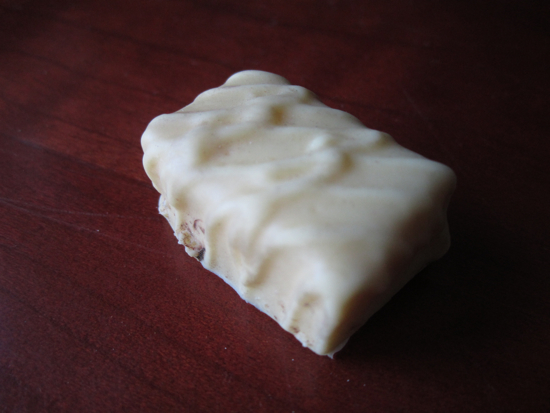 Small magnet made to resemble a piece of chocolate.