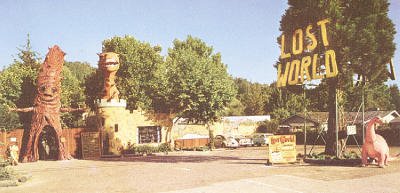 Lost World, where Dinos go to rest after surfing Mavericks. Sadly, now replaced by a hospice, where these dinos took their second-to-last rest.
And across the street, in the blazing hot Scotts Valley just next to Santa Cruz California was….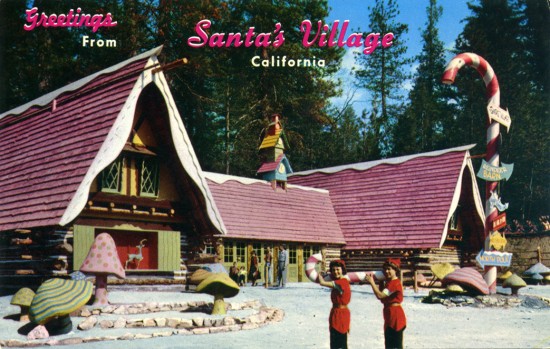 Santa's Village of course! After a raging hot day getting sunburnt on the beach and then bloated on fried fish and salt water taffy on the boardwalk, head of to 'the village' and tap some o that smokin Elf booty!