In the 1950's, as GM developed it's Corvette for Chevrolet, the other motor divisions contemplated their own version.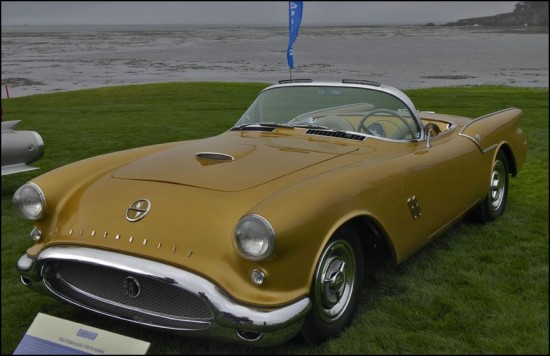 This Olds sports car, based on the same platform as the Corvette, never made it to production.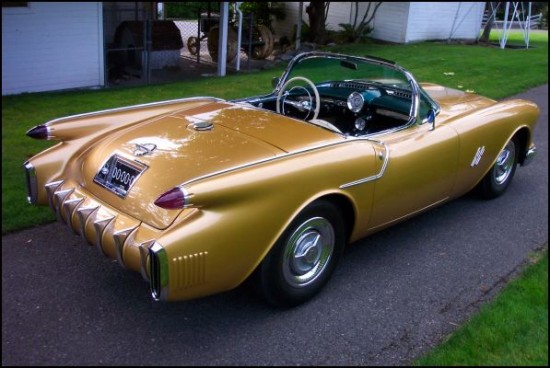 And a slight variation, I have to assume a later version, maybe '55.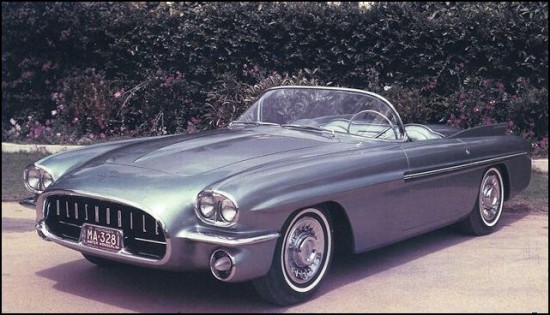 Check out the little fins.  I think this is beautiful.  Those fins appeared again in the early 60's Cadillac.