I inherited this from Retro Roadhusband's great aunt, and LOVE the handy comb and the functional way it could hold hair pins, should you need 'em –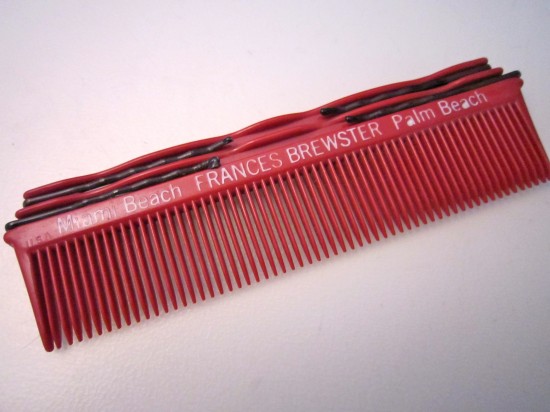 From doing a "let's see what appears on the first page of Google" search I see that Frances Brewster is a Ladies Clothing Store in Florida still, with locations in Palm Beach and Vero Beach.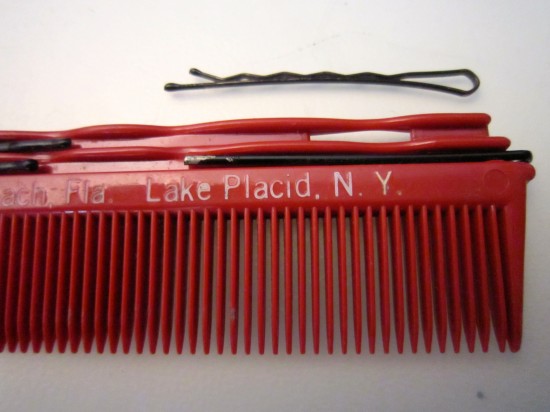 Lake Placid reminds me of MY great aunt Mimi who worked for Peck & Peck back in the day –  I imagine it was a similar type of ladies boutique where the moneyed set spent. I'm happy to just have the comb!