….with a semi local twist to a couple of them.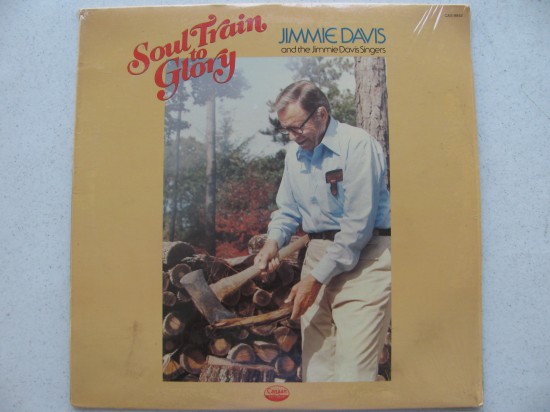 Jimmie Davis was Governor of Louisiana twice, back in the 1940s and also in the early 1960s. He was a country music star before he became governor and went the Gospel route after giving up his country career. This one is on the Canaan label. Governor Davis lived to the ripe old age of at least 100years old and died on my birthday November 5th. I was on air doing a show on KBRH when i got the call he had died and duly announced that on the air. This specimen, as well as the following ones, were found in a box during one of the "work evenings" at the community station i have a program on here in Baton Rouge. I brought them home to photograph them as i forgot my camera that evening. No, i did not listen to any of them, just couldn't bring myself to do it….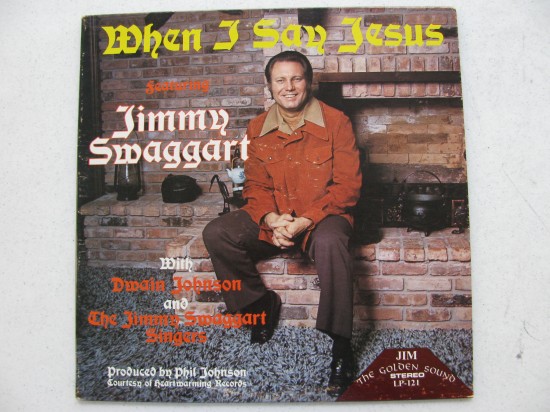 Here we have Brother Jimmy Swaggart, a well known television evangelist who's World Ministry Headquarters is located over on Bluebonnet Drive here in Baton Rouge. This album is from 1975, like ya couldn't tell the age of it from the style of clothing he wears. Tho he had the "fall from grace", he's still going strong. Actually he's quite a good piano player seeing that he and his cousins Jerry Lee Lewis and Mickey Gilley all learned from the same aunt up in Ferriday, Louisiana when they were growing up. Think Jerry Lee style piano with gospel lyrics. "Courtesy of Heartwarming Records", oh yeah i bet so…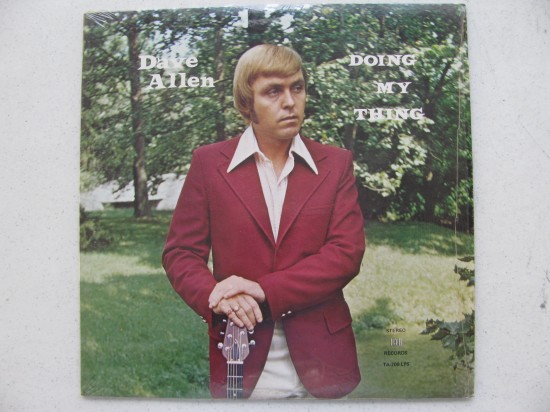 From what i gather from the liner notes, Dave Allen is some form of country musician. This one's from the mid 70s also and another i'm scared the needle on the turntable will break if i attempt to play it….all records will be returned to the station to put in the library or trash when i remember to put them in the car to do so….