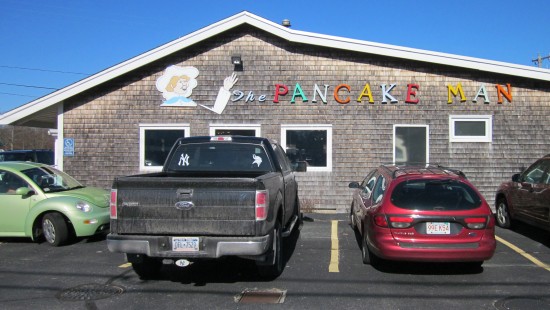 I finally stopped at The Pancake Man!  I didn't go in as it was a mob scene.  The most famous pancakes on the Cape but I don't like eating my pancakes elbow to elbow with screaming children.  I just always loved the lettering (I know it's pretty basic) but I like the different colors.  I don't think the pancake man that you see waving is anything spectacular but he gets his point across.  It was 15 degrees this day and needed to get out.  Being holed up in the house during cold weather is enough to make me want to scream and claw my face off.  Ernie was gracious enough to be my driver.
I think pancake man looks like Marjorie Main.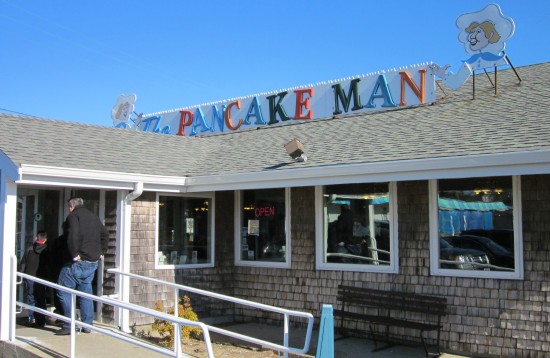 It was mobbed.  I think the guy entering the place needs a belt.